Toronto, Ontario Real Estate for Sale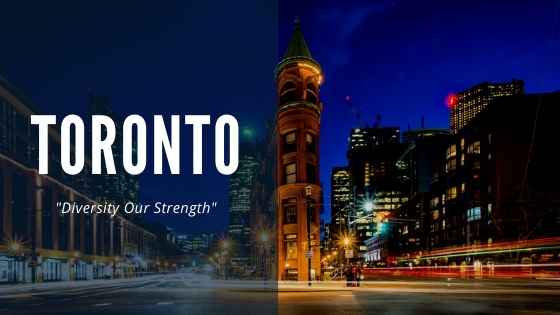 The search for your next home in Toronto is now easier than ever! Click on any listing to request more information, ask us about the sales history of nearby homes recently sold, schedule a tour, or even get advice from our expert real estate team. We'll make sure you find houses for sale in Toronto that suit all your needs- so don't hesitate; contact us today!
Jump To: Toronto MLS® Listings | Toronto Info | Contact Us | Create An Account
Toronto Real Estate
December 1, 2023
Search Toronto, ON Real Estate by Type
Search Toronto by Featured Neighbourhoods

Toronto, Ontario Overview
Toronto, Ontario, is Canada's largest city by population and the capital city of Ontario. With a population of 3 million, it is the fourth-largest city in North America, behind only Mexico City, New York, and Los Angeles. If you include the Greater Toronto Area (GTA), the population expands to 6.5 million, connecting people across the shore of Lake Ontario and into inland Ontario.
Toronto is a business leader of Canada, with strengths in the finance, technology, and entertainment industries. It is also one of the most multicultural cities globally, with a large population of first and second-generation immigrants.
Toronto has a long-standing reputation of being one of the most livable cities in the world, being a diverse, clean, safe, and yet exciting place to make a home.
Real Estate For Sale in Toronto, Ontario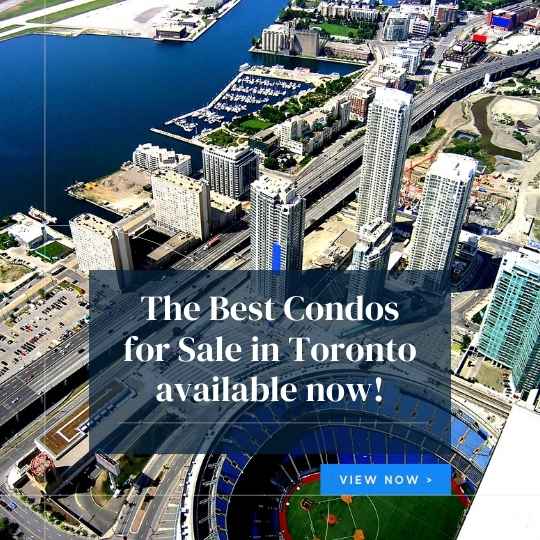 Toronto real estate has a reputation for eye-popping prices, a trend that has only increased in recent years. As a result, Toronto leads Ontario for the most expensive housing in the province, with only Vancouver beating them across the country.
The Greater Toronto Area (GTA) includes the regional municipalities of Durham, Halton, Peel, and York surrounding the city. In addition, these include 25 regions and subregions that include Mississauga, Brampton, and Markham.
A lack of inventory and higher demand for housing in the city has led to fast increasing prices. Low mortgage rates have also been a factor in price increases.
Reports of houses for sale Toronto have the average selling price in Toronto at $1,096,736 in November 2021, up from the $979,460 average in November 2020. This drastic increase is expected to continue into 2022, only at a slower pace.
Housing prices for the GTA region are even higher than the city of Toronto, at $1,163,323 in November 2021 on average due to the more significant amount of detached homes when compared with the city. Prices for condos average $715,104, while the average prices for townhomes and detached homes in the city of Toronto are $962,044 and $1.5 million, respectively, as of November 2021.
Living in Toronto, Ontario
The City of Toronto is located at a latitude of 43 degrees north - the same as Bordeaux, France. It lies on relatively flat land with few hills on the shore of Lake Ontario. Its proximity to the Great Lakes moderates temperatures in the region. However, it is more extreme in hot and cold weather than in the French regions at the same latitude.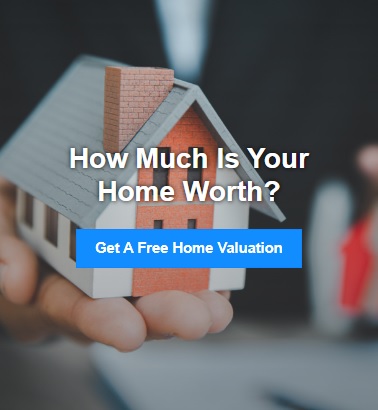 Single men and women tend to prefer living in the downtown core of Toronto, while families prefer the detached and semi-detached homes of the suburbs.
Toronto is the financial capital of Canada, being the economic heart of the country. It is home to four of its biggest banks and the Toronto Stock Exchange. It also has the third most dense concentration of IT companies globally, only behind San Francisco and New York.
Toronto's crime rates are quite low for a city of its size in North America, comparable to the rates of Calgary and Ottawa.
Toronto is home to the University of Toronto, the premier university of Canada and one of the most prestigious post-secondary institutes in the world. It is home to two more universities, York University and Ryerson University. Ontario's elementary and high school teachers are among the highest-paid in Canada.
Car ownership is not as common in Toronto as in other major cities due to the strong Toronto Transit Commission (TTC), which runs a reliable network of buses, streetcars, and a subway system. Furthermore, the robust bike paths, underground paths, and railway system make for many further public transportation options. The GO Train, in particular, allows for easy access to the downtown core from the surrounding suburbs.
The 401 highway provides the most laned highway in North America into the city for car owners. Unfortunately, Toronto being the one central corridor through the densely populated Southern Ontario region means it is often gridlocked.
Finally, Toronto has nearly countless entertainment options, with a bustling arts scene, many sporting events, a world-renowned nightlife, and myriad restaurants from just about any nationality.
The Art Gallery of Ontario and the Royal Ontario Museum are located in the city and the performing arts centres, which hosts dozens of dance companies, six opera companies, and two symphony orchestras.
It is also famous for Canada's Wonderland, Canada's best-known amusement park!
---
Search Toronto Real Estate Priced Under