Homes for Sale St. Catharines, Ontario
Looking for a houses for sale in St. Catharines, Ontario? You're in luck! We've got a great selection of St. Catharines real estate MLS® listings. Whether you're looking for a small starter home or something large and luxurious, we've got something for everyone. So take a look at our listings and find the perfect house for you today! If you see something of interest, simply click "Request Information" when viewing any property landing page and we will be happy to answer any of your real estate questions.
Jump To: St. Catharines MLS Listings | St. Catharines Info | Contact Us | Create An Account
St. Catharines Real Estate
November 30, 2023
Search St. Catharines by Property Type
Search by Popular St. Catharines Neighbourhoods
St. Catharines, Ontario Overview
Northeast of Niagara Falls, on the southern shore of Lake Ontario is the city of St. Catharines, Ontario. With a population of over 130,000 people, St. Catharines is the largest city in the Niagara Region. The city is known for its post-secondary institution, Brock University, and for a recently successful project to revitalize its historic downtown core. St. Catharines goes by another name: "Garden City", as the city has a reputation for its natural trails as well as beautifully tended parks and gardens.
Real Estate for Sale in St. Catharines, Ontario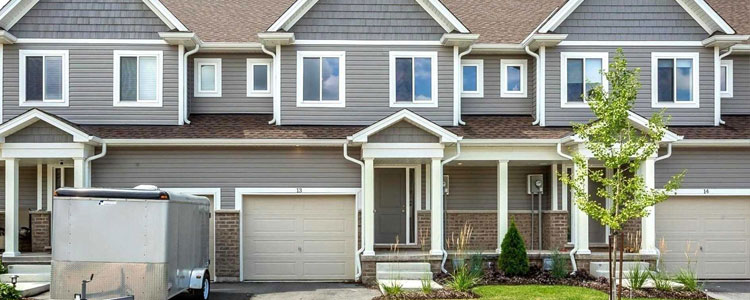 Everyone knows the name Niagara Falls, but fewer people have heard about its neighbour to the north, St. Catharines. Despite the Falls popularity as a tourist destination, St. Catharines is home to nearly a third of the region's population, while Niagara Falls only has 20%. St. Catharines enjoy the effect that Lake Ontario and Lake Erie have on its climate, the natural beauty of the Niagara Region, and the convenience of being close to the border with New York.
Since St. Catharines boasts the largest population in the region, they also have the most active real estate market. In the last few years, the city has consistently topped other areas by the number of listings sold and had one of the fastest moving markets. The city is also one of the more affordable areas in the region, its 2019 average sale price of around $400,000 landing it firmly in the middle and just below the total regional average. The city has a good mix of apartment-style condos, row-style condos, and detached single-family homes available under the city's average price. New, high-end condos tend to be closer to the regional average while newly built semi and detached houses exceed it.
Living in St. Catharines, Ontario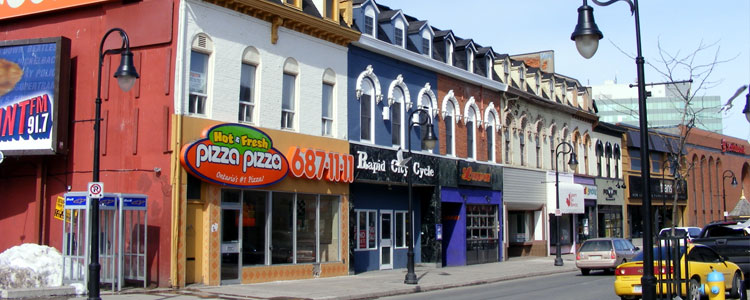 For a city over an hour drive from Toronto, St. Catharines is surprisingly well connected to the GTA. The city benefits from being a stop on the GO Transit route to Niagara Falls and has a GO Bus and Train connection to Toronto without having to drive on the highway yourself - perfect for a weekend getaway or day-trip. St. Catharines also has its own transportation network to get around the city: St. Catharines Transit Commission. The bus network offers 27 weekday routes through many areas of the city and slightly modified weekend and holiday routes. In the future, the city plans to roll out a shuttle that will connect the city bus directly with the GO Train.
Schools in St. Catharines are either part of the District School Board or Niagara or Niagara Catholic District School Board. Between the two boards, there are 38 elementary and 10 secondary schools in the city. Outside of those boards, there are a few private education options, the most notable being Ridley College, a university-preparatory and boarding school. The city's main post-secondary institution is Brock University.
Residents of St. Catharines will always be able to find something to do. Outdoor-enthusiasts will never tire of exploring the city's beaches, trails, and parks - with spectacular scenery changing with every season. Sports fans can watch a local team play in the new city arena or make the journey to Toronto to watch a big series Hockey, Basketball, or Baseball game. Residents of all ages can enjoy the diverse entertainment options found in the recently revitalized downtown which offers historic charm and a modern dining, entertainment, and shopping scene.
Search St. Catharines Priced Under