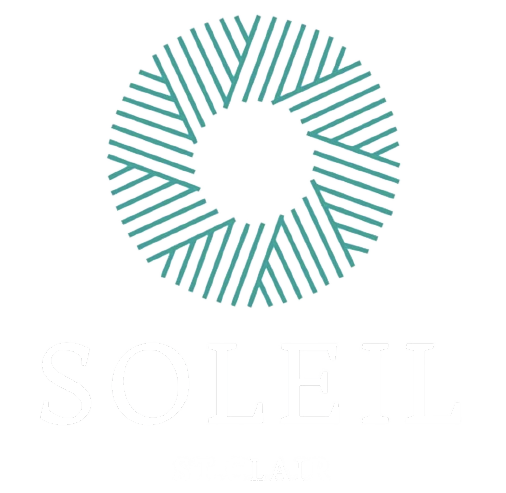 SOLEIL ST. CLAIR
Soleil Pre-Construction New Home project in Corunna near Sarnia
If you're looking for a unique executive villa lifestyle in a picturesque setting, look no further than Soleil! Located in the St. Clair township in Corunna just 16 minutes south of Sarnia, Ontario. This community offers residents a riverfront lifestyle with convenient access to nearby amenities such as coffee shops, grocery stores, parks and recreation. With its beautiful setting and close-knit community vibe, Soleil is the perfect place to downsize and enjoy a peaceful lifestyle. Keep reading to learn more about what makes this community so special.
Key Community Features
Affordable townhomes with one floor or one floor + loft options
Private Executive Villa community
Small Town Riverfront Lifestyle
Close to schools, shopping and recreation
16 minutes from Sarnia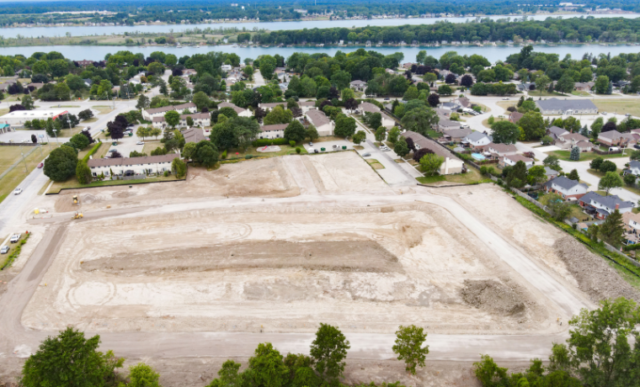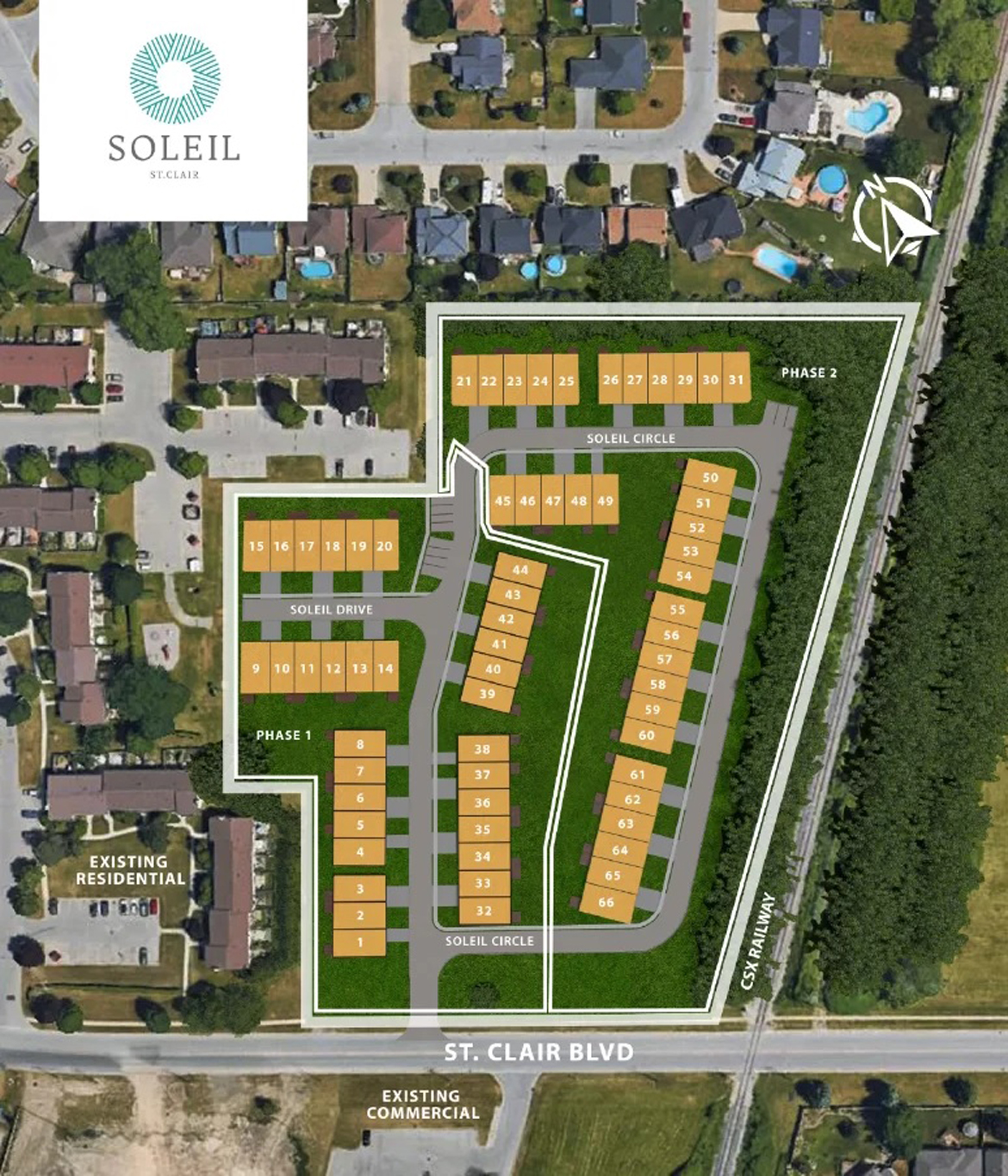 Amenities
Corunna is home to a community of almost 6,000 residents, with lots of smaller communities surrounding it.
Enjoy the St. Clair River, which runs the natural border between the US and Canada and provides lots of waterfront activities. The River Front Trail along the St. Clair is one of the gems of the area, providing a beautiful walking trail to enjoy the scenery.
Then, just down the street from Soleil is a plaza with a Foodland, LCBO, Dollerama, and Shoppers Drug Mart, for all your basic needs, with a Petslife and Tim Hortons nearby.
Businesses
Many residents in Corunna commute to Sarnia, but there are also three industrial plants owned by NOVA right here in St. Clair Township. In addition to these, there is the Shell refinery and the Suncor Ethanol plant. Between them all, there are many jobs available in the area.
In fact, NOVA has been increasing the size of its industrial plants. There is also the Lambton College Fire School which trains Firefighters across North America.
Schools
St. Clair Township has a few different schools. In Corunna proper, there are three schools: (1) Sir John Moore Community School, (2) Colonel Cameron Public School, and (3) St. Joseph's Catholic School. Beyond that, Brigden Public School and Mooretown Courtright Public School are nearby.
Get the Soleil Pre-Construction Sales Package Today!
Get the Soleil Pre-Construction Sales Package Today!
Back to all Ontario Pre-Construction Projects
View Now