Homes for Sale in Markham, Ontario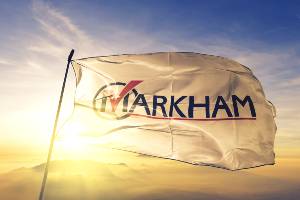 Discover your perfect home with these amazing houses for sale in Markham! Click on any listing to request more information and learn about the upgrades offered or reach out to us about sales history of homes recently sold nearby. A great opportunity awaits you, so don't hesitate - reach out or schedule a showing today!
Jump To: Markham MLS® Listings | Markham Info | Contact Us | Create An Account
Markham, Ontario Real Estate
September 27, 2023
$1,319,000
Med. List Price
Markham, Ontario Real Estate
by Price
Search Markham Real Estate by Property Type
Search by Popular Markham Neighbourhoods

Markham, Ontario Overview
Markham, Ontario is home to 350,000 people and serves as a tech company hub in the Greater Toronto area. Houses for sale in Markham tend to be new construction and are concentrated on 3- and 4-bedroom homes.
Settled in the 1790s and incorporated as a city in 1971, Markham is a diverse community with a rich history and heritage. Its community planning and services are award-winning and it's Canada's 16th-largest municipality. It is the largest of the nine communities in the York region, located northeast of Toronto proper.
Many major Canadian head offices are located in Markham, including IBM, Honeywell, Huawei, Aviva Insurance, Johnson & Johnson, and Toshiba. In addition, the beautiful Rouge River winds through the municipality, connecting it to Rouge National Urban Park.
Real Estate for Sale in Markham, Ontario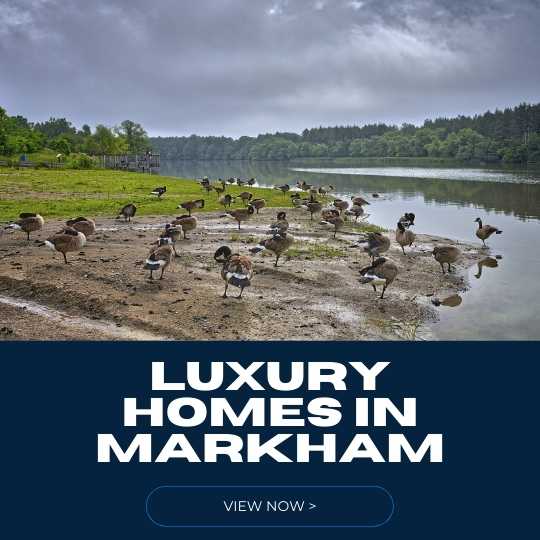 Housing in Markham tends to be focused on 4-bedroom detached homes, with 3-bedroom homes also being popular. Markham is heavily invested in new construction, making most available properties in the area newer homes.
According to the Toronto Regional Real Estate Board (TRREB), the average property price for Markham, Ontario real estate has risen from $1,080,788 in November 2020 to $1,386,573 in November 2021, a year over increase of 28.3%. The housing market in the Toronto area has been rapidly increasing for two years now, after steadily rising for years before that.
This may be partly due to the dwindling supply in the area, with a decrease of 5.4% of new listings in the same timeframe. Markham's listing inventory has been more erratic than other areas, with increases and decreases in supply on a month-to-month basis.
Months of inventory, which tracks how long on average it takes a property to sell, has gone down from 1.8 months in November 2020 to 0.9 months in November 2021. This indicates there is strong pressure from buyer competition in the area.
Going forward, analysts believe prices will continue to trend upward, but at a slower pace. Supply is the main factor here, as market pressures have continuously trending to high demand and low supply. With the amount of new construction in Markham, the growing supply may curb property price increases over time.
Living in Markham, Ontario
Early settlers in Markham mainly were English, beginning colonization in 1791. Since then, it has built up a thriving community just north of Toronto.
At the end of the American Revolution, many Mennonite families from Pennsylvania moved into the area to escape compulsory military service as pacifists. During this time, most of the land was used for agricultural purposes.
The Markham Fair is one of the major events in the area, founded in 1844 and one of the oldest agricultural events in Canada.
Today, Markham has become home to a highly diverse community. The 2016 Canadian census found that 45.1% of the population identified as Chinese and 17.8% as South Asian. The Pacific Mall is one of the largest Asian-themed shopping malls in Canada, located in the heart of Markham.
The economy in Markham centers around the tech sector, with many Canadian head offices and a growing life sciences industry. There is also Buttonfield Airport on the city's west end.
The Rouge National Urban Park, with an entrance located in the city, is the largest urban park in North America. The Varley Art Gallery is also named after Frederick Varley of the Group of Seven.