Homes for Sale in Brampton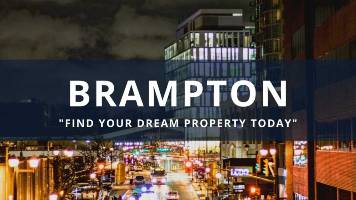 Looking for a houses for sale in Brampton, Ontario? You're in luck! We've got a great selection of real estate listings in the area. Whether you're looking for a small starter home or something large and luxurious, we've got something for everyone. So take a look at our listings and find the perfect house for you today! If you see something of interest, simply click "Request Information" when viewing any property landing page and we will be happy to answer any of your real estate questions.
Jump To: Brampton MLS® Listings | Brampton Info | Contact Us | Create An Account
Brampton Real Estate
March 22, 2023
$1,099,000
Med. List Price
What's Your Brampton Home Worth?
Find your home or condo's value in today's market, for FREE!
Find Out Now
Search Brampton by Property Type
Search by Popular Brampton Neighbourhoods

About Brampton Ontario
Living in Toronto comes with many perks, but at the same time, it also comes with hefty home or rental prices, chaotic traffic, and never-ending crowds.
Luckily, there is another option for those needing or wanting to be close to Toronto. Brampton is a short drive from Toronto – about 30 minutes depending on the time of day. It offers many of the same amenities as its larger neighbor, but at a fraction of the cost.
There are many things to do in Brampton without spending a lot of money. The city has numerous parks, including Gage Park (home to a beautiful rose garden and the Shakespeare Garden), Chinguacousy Park, and McLaughlin Park. It hosts its own walk of fame, highlighting famous entertainers that have come from Brampton, including Alan Thicke and Russell Peters. There are ample opportunities for outdoor enthusiasts to pursue their interests, with nearby Conservation Areas, which are home to diverse ecosystems and wildlife.
Population and Immigrant communities in Brampton
The population of Brampton is estimated to be around 650,000. The city has a large immigrant population, with more than half of its residents having been born outside of Canada. These figures mean that Brampton Ontario is ranked fifth for the immigrant population. This diversity makes for an interesting and vibrant community.
Brampton Ontario Real Estate
Brampton's real estate market is very affordable when compared to Toronto. Detached homes can be purchased for under $850,000, and townhouses and condominiums are also much more affordable than in Toronto. The average home price in Brampton is around $950,000.
Those working in this amazing city, can look for Homes for sale in Brampton Ontario, to enjoy the best of both worlds without breaking the bank.
Brampton Housing Options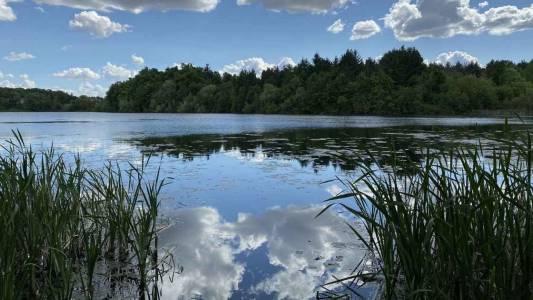 Housing in Brampton is a mix of detached homes, townhouses, and condos. Detached homes are the most popular type of housing in Brampton, making up around 60% of all dwellings. Townhouses make up around 30% of all housing in Brampton, and the average price for a townhome is $650,000. Condominiums account for the remaining dwellings in Brampton, and the average price for a condo is $550,000.
The majority of housing in Brampton was built between 1970 and 1999. However, there has been an increase in new construction in recent years, with more than 25% of all housing having been constructed between 2000 and 2010.
Brampton Ontario has a lot to offer for those looking for an affordable city with many amenities and access to Toronto without the high rental prices.
Employment and Jobs in Brampton
Brampton has a diverse economy focused on technology and automotive manufacturing. Major employers include Loblaw Companies Ltd., Rogers Communications, Chrysler Canada, Maple Lodge Farms, and Bacardi.
Brampton is also home to Sheridan College's School of Business, which offers several business-related programs, including accounting, marketing management, and human resources training.
Brampton, Ontario Conclusion
Whether you are looking for Brampton homes for sale or Brampton condos for sale, you will find a wide variety of properties in different price ranges. The city has something to offer everyone, from families looking for a detached home to young professionals who want to live in a condo. For those looking for an affordable place to live that offers numerous amenities and access to Toronto, Brampton is a perfect choice!
---
Our powerful search tools make it easy to find homes for sale in Brampton, Ontario. Register Now for FREE! and receive email alerts whenever new MLS® listings hit the market.
Search Brampton Homes Priced Under