The Top Neighbourhoods in Hamilton Ontario | 2022 Edition
Posted by Kurtis Forster on Tuesday, February 4, 2020 at 4:32 PM
By Kurtis Forster / February 4, 2020
Comment

Home to over 819,000 people, Hamilton, Ontario, is a growing city that has garnered a lot of attention. With Toronto's growing population and cost of living, Hamilton has become an excellent alternative for those looking to live closer to the GTA.
Hamilton has a lot to offer its residents. It's a relatively big city with a small-town atmosphere. Hamilton is on the Niagara Escarpment, allowing for some fantastic nature trails, picturesque landscapes, waterfalls, and nearby is the magnificent Niagara Falls. For nature lovers, Hamilton is a city you need to explore.
The highways located in and around the city of Hamilton are very convenient for residents. It makes commuting around the Niagara area and GTA easy. It can be a big selling point for those looking to relocate to the city.
Hamilton boasts some fantastic restaurants and an entertainment scene that can't be beaten. Regardless of the cuisine, you can find a top-rated Hamilton restaurant close by. The city hosts plenty of festivals, Hamilton Tiger-Cats games, concerts, and more. There's always something to do in Hamilton.
In the past, Hamilton's economy has been reliant on manufacturing. While the industry still plays a critical role in the industry, Hamilton has adapted to bigger and better things. Hamilton has so much to offer new residents of Ontario and Canada. If you're looking to relocate, here are the top neighbourhoods in Hamilton, Ontario.
Ancaster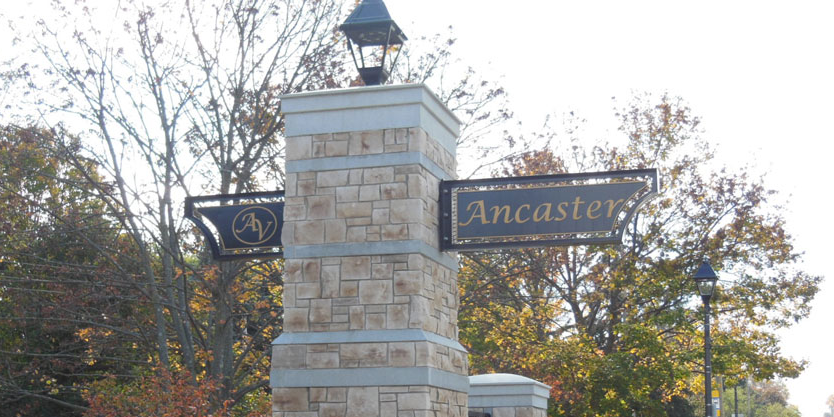 One of the oldest settlements in Ontario, this quaint neighborhood in Hamilton is filled with charm and character. A fantastic location with many amenities nearby, there's always something to do, and residents have access to GO Transit links to get anywhere they need to go.
What Residents Love: "Ancaster. 5 minutes from hiking, biking, and every amenity or store you'll need. 5 minutes from the highway."
View all real estate listings in Ancaster Hamilton >>>
Corktown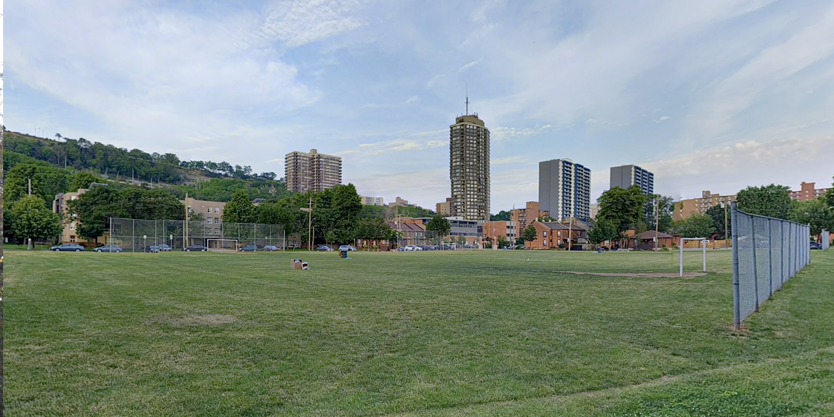 Many residents absolutely love living in Corktown. Bursting with history and character, Corktown is in the heart of it all. Close to transit, parks, shopping, restaurants, and more, this neighborhood is perfect for families or young professionals. While on the higher end of home prices in the city, it's still relatively low compared to the surrounding area.
What Residents Love: "It's a quiet area, lots of beautiful century homes, but is well within walking distance of anything you need. There's a big park (Corktown park) where kids play, and I would always see people walking their dogs (there is a closed-in dog park down the way as well). Good hiking (you can follow the rail trail), Augusta St. which has great restaurants and pubs, is a 5-minute walk away. Go Station is a 5-10 minute walk as well, lots of good restaurants on James/King/King William are all within walking distance, same with Jackson Square. It is probably one of my favorite neighborhoods I've ever lived in within Hamilton."
View all real estate listings in Corktown Hamilton >>>
Durand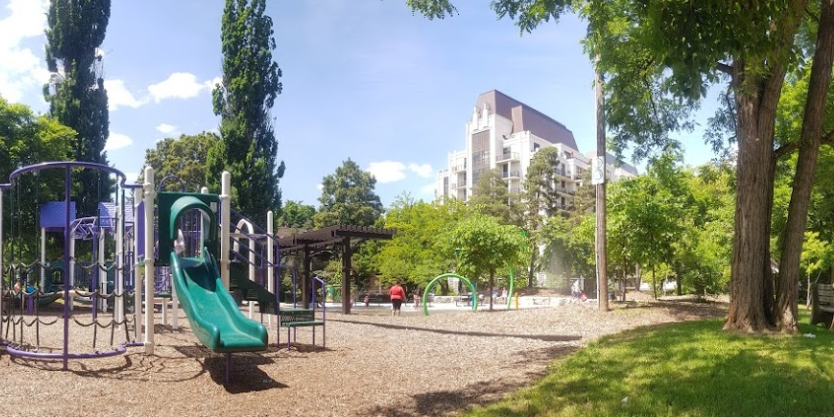 Durand is a community-centric historic neighbourhood. The homes in the area are historic homes that are well-built and affordable. There are many events put on for locals, and there's always something to do! Durand is located close to downtown, so residents have direct access to the central hub of the city. The neighbourhood is eclectic, offering a range of housing options from historic homes to brand new condos. Whatever you're looking for, you can find it in Durand.
What Residents Love: "I love Durand. It's close to everything, including downtown, but it's separate enough that it's a relatively quiet neighbourhood. Very walkable, safe neighbourhood... Close to Locke st, downtown/Farmer's market. Tons of bike trails. Easily bike to McMaster on a separate trail (for part of the way). A few schools, with a French immersion option. Lots of parks."
View all real estate listings in Durand Hamilton >>>
Gibson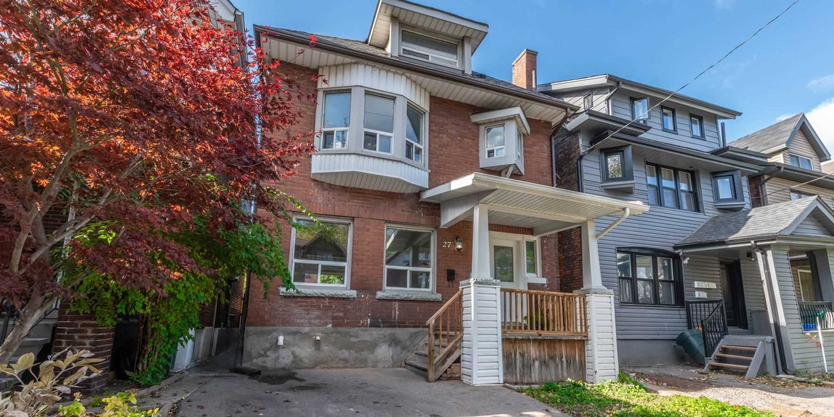 Gibson is an ideal neighborhood for investors. It's up-and-coming, it's close to downtown and the water, making it a fantastic location for new developments or renovated properties. The neighborhood is gaining popularity, and prices will continue to rise, so the sooner you can check out Gibson, the better.
What Residents Love: "I'm in Gibson, and I'd recommend it to anyone. The houses are nice, and everyone is very neighborly, you can find fairly affordable detached spacious houses, and while there isn't a ton of economic activity right now, Barton street is just at the beginning of an upswing between Wentworth and Sherman, and there's a bit of activity around King and Barnesdale (and either Ottawa Street or downtown is fairly easily accessible). There are nice parks locally, and Gage Park is a pretty short walk. Groceries can be a bit of a problem if you don't have a car."
View all real estate listings in Gibson Hamilton >>>
Kirkendall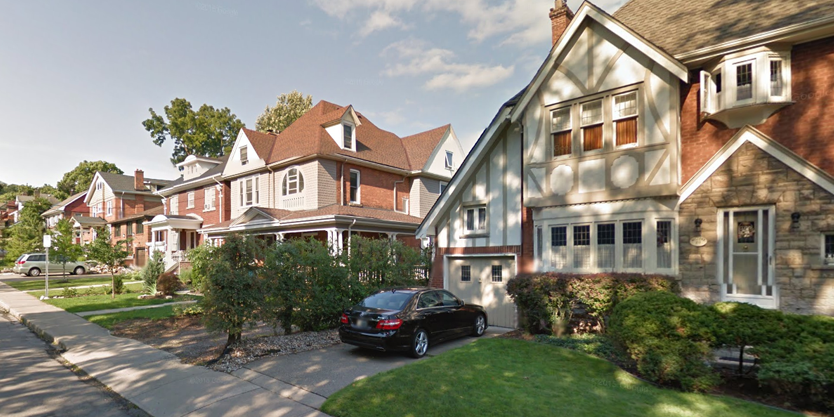 Located in the southwestern part of Hamilton, just before downtown, Kirkendall is a fantastic neighbourhood that is lively and eclectic. There's a diverse population in the area, and residents recommend Kirkendall as a safe and fun place to live. There are trendy shops, restaurants, and numerous things to do at any time. Locals love the nightlife, great restaurants, and grabbing a drink on any of the patios nearby. It's grown in popularity in recent years, particularly among young professionals and twenty-somethings. It's also raved to be one of the best places to raise a family in Hamilton. It's very safe, which is something new parents love, and the neighbourhood boasts a friendly atmosphere.
What Residents Love: "This sustainable neighbourhood has a village-like feel where most family amenities are within walking distance. A portion of the Bruce Trail runs through lush, green Kirkendall, which families love for its laid-back vibes and proximity to excellent schools, including French immersion programs."
View all real estate listings in Kirkendall Hamilton >>>
Stoney Creek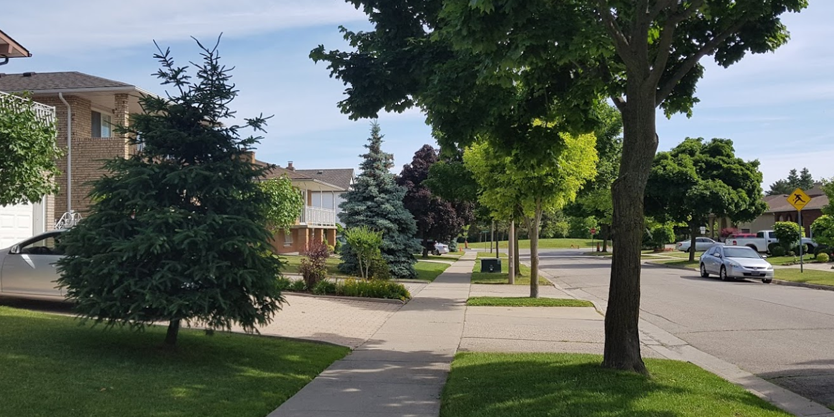 Located in East Hamilton, Stoney Creek is a truly raved about community. Close to major highways making for easy access to Toronto and Burlington, Stoney Creek is a well-connected area. Waterfront condo developments and single-family homes offer a lot of variety for newcomers to the city. Beach life is doable in Stoney Creek, and don't forget the incredible Hutch's Fish & Chips is a staple in the community - a great meal with an incredible view.
What Residents Love: "This community on Lake Ontario's south shore is one of Hamilton's safest and most established. This friendly community with soil just right for fruit growing is a picturesque town in Hamilton, which is home to many families. It's currently one of the fastest-growing areas in the GTA because of its accessibility to the Burlington Skyway."
View all real estate listings in Stoney Creek Hamilton >>>
Westdale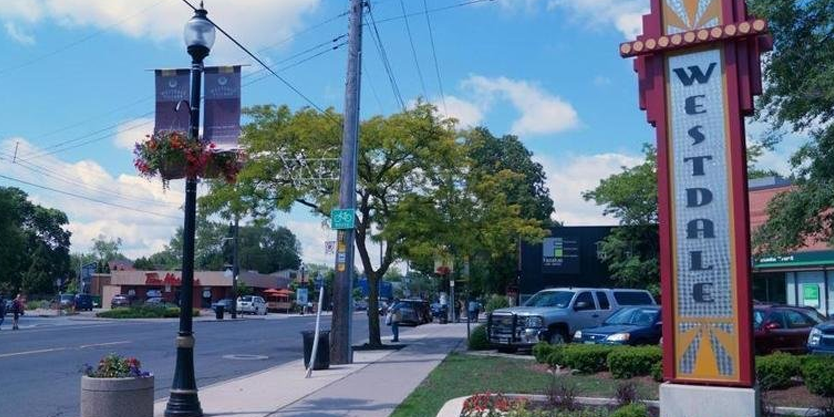 A university community, Westdale, is home to many McMaster University students and professors. As such, the community offers an eccentric and lively vibe, but the University takes great lengths to ensure that the area is comfortable for all residents. There are many amenities, like shopping and restaurants close by, making it a highly convenient neighbourhood.
What Residents Love: "A good mixture of nature and city life but also a lot of McMaster students in the area."
View all real estate listings in Westdale Hamilton >>>
West Hamilton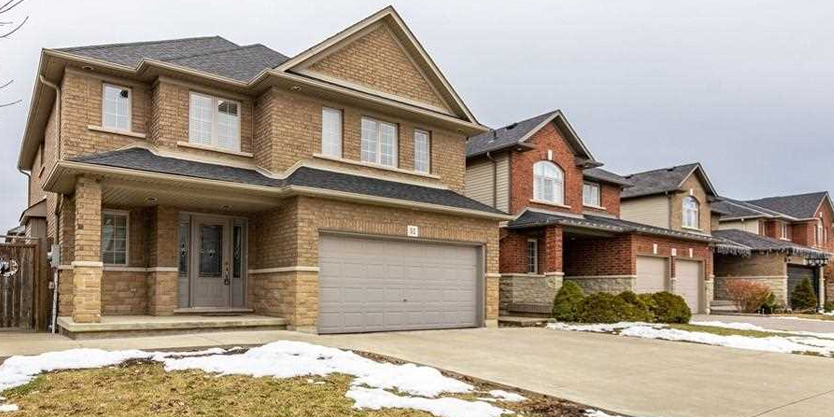 West Hamilton is a trendy neighbourhood with a village feel. Local coffee shops, quaint restaurants, and local vendors, it's right below the brow of the mountain. Close to McMaster University, many students choose West Hamilton to call home. There are many beautiful Victorian-style homes to check out in the area, and a lot of parks, green spaces and nature to explore as well.
What Residents Love: "Home to McMaster University, West Hamilton has been a haven to students for years. Live right downtown in this exciting neighbourhood at the heart of it all. Hungry? Check out the iconic Valentino's restaurant in this area, which has been satisfying customers with its legendary Italian food for over 40 years."
View all real estate listings in West Hamilton >>>
Hamilton has numerous neighbourhoods that are diverse and offer plenty of different amenities, depending on what you're looking for as a homebuyer. Whether you want the ideal community to raise kids in Kirkendall, or you're a student looking to be close to your University for the next four years, Hamilton offers everything you need in an established community.
View all real estate listings in Hamilton Ontario >>>