Top 10 Mistakes When Selling Your Home
Posted by Kurtis Forster on Wednesday, June 5, 2019 at 4:35 PM
By Kurtis Forster / June 5, 2019
Comment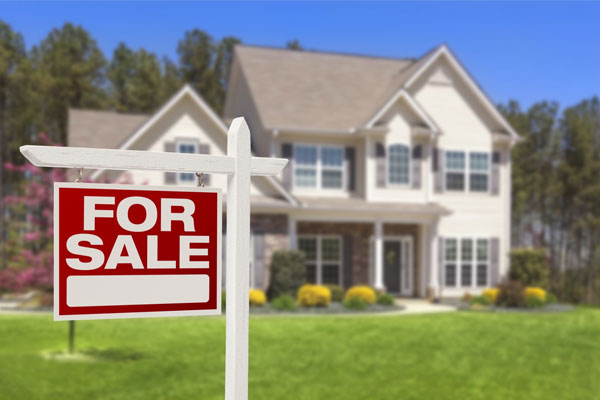 Selling your home can be exciting. Usually, you're closing the door on one era and opening a new door to another - whether that be to a new job or a new location.
But it can also pose a stressful situation, especially if you don't anticipate problems before they happen. So, what mistakes should you watch out for when selling your home?
Here are the top 10 mistakes people make when selling their home:
1. You don't do research on the current housing market.
Is it a good time to sell? Is it not? Find out before you throw that 'For Sale' sign up. Sometimes, it's actually better to wait, even by just a few months, to make sure you get the most out of selling your home.
2. You underestimate how much selling a house costs.
This is a big one -, especially for first-time sellers. You'll want to carefully budget every detail out, including the real estate agent and the possibility of paying for two places at once. Don't generalize your financial plan. It could potentially lead to frustration and panic down the road.
3. You don't set your selling price right.
Another big one. This is where hiring an expert in the field pays off. You won't undersell or list a price that is too high and no one will want to buy. Again, watch the current market to help you determine the right selling price for you and your home.
For more information, check out 4 tips to sell your home faster.
4. You choose the wrong realtor.
Trust your gut here. And shop around. Find a realtor who you mesh well with and who seems to know their stuff. Research on their background and reviews helps out here too.
5. You only consider the highest offer.
It's not just about the price tag. Does the highest offer come with conditions like repairs? If so, you may want to explore all the offers and their contingencies.
6. You make expensive renovations but avoid major repairs.
Repairs should come first. No one wants to buy a home with a roof that needs replacing. Save your money for major repairs before undergoing any serious and expensive renos.
7. You don't stage your home or prepare it for viewings.
This is your home's time to shine. Get a stagger in to help you make a few adjustments to make it sell better. And don't forget about making the yard and outdoor area look just as tidy.
8. You limit showings.
Showings are a must if you want to sell. And you should expect to be flexible when it comes to showing times. It's all part of selling a home so try to avoid limiting these times.
9. You don't let potential buyers know the home's history.
If there are problems, make them clear. Be upfront and honest, then it won't be a problem down the road when negotiations get a little more serious.
10. You rush to sell your home.
Sometimes, it really does just take time. Expect it to take at least 2 months or more to sell.
This is a guest blog provided by Greg Covell of What's My House Worth. Greg is a real estate agent in Maple Ridge, BC and helps people buy and sell homes throughout Maple Ridge.