The Best Restaurants in Waterloo, Ontario
Posted by Kurtis Forster on Monday, November 21, 2022 at 2:36:46 PM
By Kurtis Forster / November 21, 2022
Comment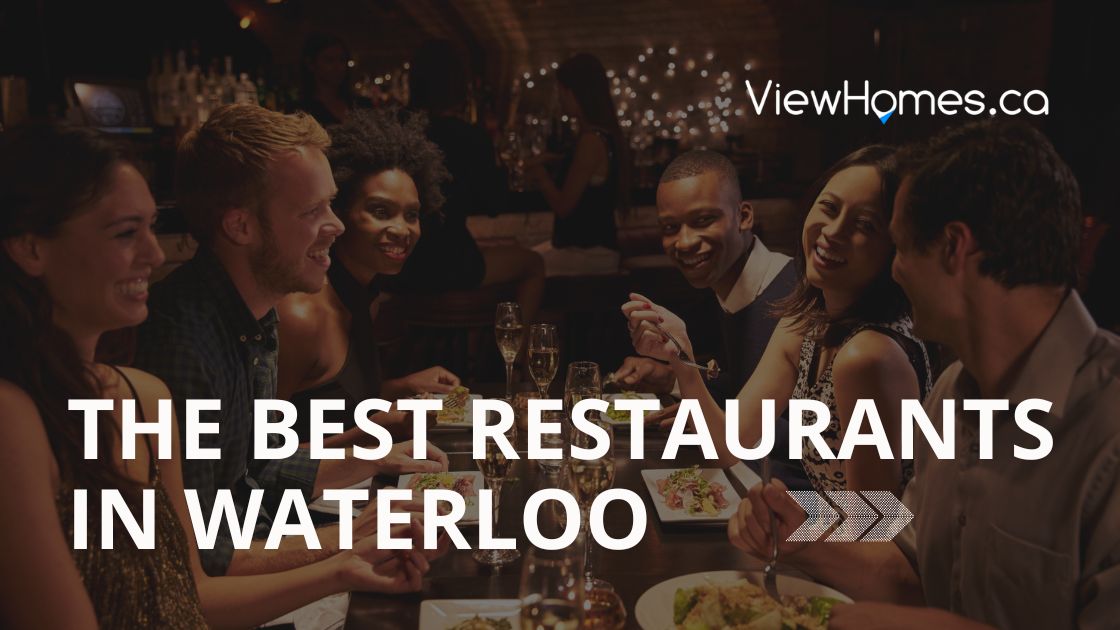 Waterloo, Ontario is a quickly growing city in the Waterloo Region. It is home to three well-regarded post-secondary institutions, several great schools and a booming tech industry. Whether you are new to Waterloo or are looking to get to know the city better, familiarizing yourself with the local cuisine is one of the fastest ways to fall in love with an area. Between breakfast restaurants, cafes, takeout and classic dine-in restaurants, Waterloo has a wealth of diversity to offer in its local restaurants. Making the move to Waterloo might be the best choice for you, so here is a list of twenty must-try restaurants to make the new city feel like home.
Best Restaurants for Breakfast, Brunch and Beyond
For those days where you want a hearty breakfast without the prep, cooking and cleaning, look no further than any of Waterloo's amazing restaurants that specialize in breakfast and lunch. They are great options for small groups or for a cozy place to stop when friends or family are visiting:
1. Jack's Family Restaurant
https://www.jacksfamilyrestaurant.ca/
Finding a local family breakfast restaurant can sometimes be a challenge with the number out chains out there these days. Thankfully, Waterloo's Jack's Family Restaurant is a popular family-owned place serving breakfast, lunch and dinner. They are located in the very north of Waterloo, on Benjamin Road just south of the St. Jacobs Farmers' Market. They have a massive breakfast menu with offerings from traditional platters, skillets, Eggs Benedict, Omelettes, breakfast sandwiches and packed breakfast burritos. You could even stop by just for a special dessert and choose from Jack's wide selection of fresh crepes, French Toast, Pancakes, Belgian Waffles, Milkshakes or plates of fresh fruit.
2. Korner Kitchen Breakfast & Lunch Eatery
Korner Kitchen offers both sizable breakfast and lunch menus, so they are perfect for starting your day or sitting down for a midday meal. Located on Weber Street south of University Avenue, Korner Kitchen is a casual restaurant with an inviting, homestyle menu. Their breakfast offerings include all of the standard egg, bacon and toast staples alongside some heartier and more diverse pairings like Smoked Meat Hash and Fried Chicken Steak for those who are having trouble deciding between breakfast and lunch. Rest assured, there are lengthy sections of the menu dedicated to pancakes, crepes, french toast and waffles with the promise of premium toppings like Oreo crumble, fresh fruit and other sweet sauces!
3. LooBapBap
https://www.skipthedishes.com/loobapbap
LooBapBap is a Korean Restaurant located in central Waterloo, on Lester Street about halfway between Columbia Street to the north and University Avenue to the south. While they definitely serve some classic Korean lunch staples like Kimbap (rolls) and Cupbap (rice bowls), they also serve many varieties of Egg Toast, which are sure to make fans of savoury French Toast fall in love. LooBapBap makes their Egg Toast with brioche bread and combines toppings like cheese, scrambled eggs, avocado, shredded crab, grilled shrimp and specialty house sauces for a unique experience and a hearty sandwich that is good for breakfast or lunch. LooBapBap also delivers for maximum breakfast convenience.
4. Homestyle Diner
https://www.homestylediner.ca/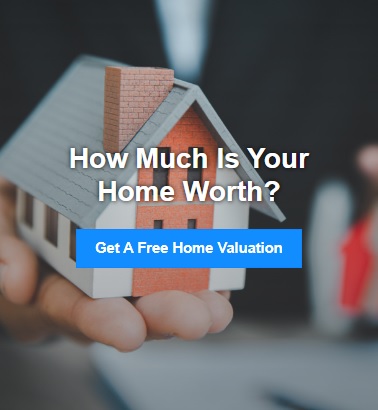 Homestyle Diner is a popular local restaurant located on Albert Street near Sugarbush Park. This down-to-earth breakfast and lunch place serves homemade classics for breakfast, lunch and dinner. This family-owned and operated diner serves everything on its menu with a little touch of home cooking goodness. You can customize your own breakfast plate with your choice of ham, sausage, peameal bacon, turkey sausage or a secret recipe "farmer's sausage" or you can enjoy one of Homeystyle's named platters, the "Ole Albert" or the "Ole Hazel." Hometsyle's menu also has Eggs Benedicts, Sandwiches, Wraps and Omelettes as well as pancakes and French Toast, too.
5. Seven Shores Community Cafe
Seven Shores Community Cafe is a community owned and locally operated restaurant located in Uptown Waterloo. Their menu includes offerings for breakfast and lunch as well as drinks and snacks that are available all day. Both breakfast and lunch are served until 2 p.m. and offer guests affordable breakfast options like platters, omelettes, breakfast burritos, pancakes and more! Their lunch menu also offers soup, salad, wraps and paninis. Seven Shores is also a popular stop in the community for coffee lovers with their selection of espresso-based drinks, house blend coffee and seasonal drink offerings, too.
Best Restaurants for Takeout
Sometimes, staying in is the best call. Maybe the weather isn't cooperating or your schedule doesn't let you eat out as often as you'd like. Thanks to a surge in available delivery apps, many of your favourite Waterloo restaurants are offering takeout, delivery or both. This way, you can enjoy comfort food or try something new without leaving the comfort of your home!
1. The Crazy Canuck
If you want BBQ, poutines, pizza and more delivered right to your door, then you need to know about The Crazy Canuck. This restaurant is located in northern Waterloo, on Weber Street by the St. Jacobs Farmers Market. Toppings is the name of the game at this restaurant where everything from the burgers to the poutine and the specialty pizzas are loaded with creative combinations of fresh ingredients. Some standout burgers are The DTK Burger made with pulled pork, brisket and bacon and The Mad Greek which is made with gyro meat and a blend of tzatziki and herbed mayonnaise. The Crazy Canuck's poutine and pizza creations are equally exciting from the Halifax Donair Pizza to the Curry and Goat Cheese Poutine.
2. Bao Sandwich Bar
https://www.baosandwichbar.com/
If you are looking to level up your sandwich tastes, then this recommendation is for you. Bao Sandwich Bar specializes in Vietnamese sandwiches, Banh mi and Taiwanese steamed buns, Gua Bao. This restaurant, located on Balsam Street in the University core area of Waterloo offers a seriously stacked menu and a chance to try a variety of flavours with each order or visit. Some of the Bao selections include chicken katsu (Japanese style fried chicken), bulgogi (Korean marinated beef) and Peking style roasted duck with exciting vegetarian options available like an avocado burger and a sriracha tofu bao as well.
3. Ken Sushi
While Ken Sushi also offers sit-down dining, do not underestimate the marvel that is fresh takeout or delivery sushi—especially when it's as delicious as the selection at Ken Sushi. Located in Phillip Square in the University area, Ken Sushi is particularly popular with students. You can find most sushi varieties under the sun at Ken Sushi, so it's perfect for fans of seafood. If you are ordering with a group, Ken Sushi also serves noodle dishes, teriyaki dinners, tempura offerings and bento boxes so there is something for everyone. If you do decide to dine-in, you can try some of Ken Sushi's Japanese beer offerings, Soju (a Korean spirit) or sake, served hot or cold.
4. Sonny's Drive-In
If you are a fan of nostalgic diners and drive-in-style service or if you are just in the mood for a good quality burger, then check out Sonny's on Weber Street just north of University Ave. Established in 1965, this ma & pa restaurant is a popular, local fast food joint that is open late and serves all kinds of comfort food. Aside from their famous char-broiled burgers, they also serve highly popular onion rings and fresh fish & chip combos. Sonny's also serves a variety of hot dogs and sausages, pitas and chicken meals to appeal to everyone ordering.
5. Canadian Pizza
http://www.canadianpizzanwings.ca/home.html?1
Kitchener has its fair share of excellent pizza places, but Canadian Pizza in Waterloo gives them a run for their money. Located in eastern Waterloo, Canadian Pizza is on Lincoln Road, just west of access to the Conestoga Parkway and south of University Ave. In addition to that classic pizza experience, Canadian Pizza stands out from the competition because they also offer the option to upgrade their large pizza to a deep dish pizza instead. For variety, Canadian Pizza also serves oven-baked nachos, wings, panzerottis and several different sides to add to your order.
What's Your Waterloo Home Worth?
Find your home or condo's value in today's market, for FREE!
Find Out Now
Best Restaurants for Dining In
Many restaurants are reopening with expanded indoor room for dining, so what better reason to get out and explore some of the dine in options available in Waterloo? Whether you are looking for a night out or a new favourite local pub, here are five great options to check out. These are among the most popular restaurants in Waterloo, so making a reservation ahead of time is highly recommended.
1. Proof Kitchen + Lounge
Proof Kitchen is an Uptown Waterloo restaurant that serves breakfast, lunch and dinner. It is a popular dining spot in Waterloo because of its decent pricing, up-scale atmosphere and overall food experience. Proof Kitchen's selection of food and wine pairings make it a promising choice for a date night or special occasion. If you like steak, then be sure to pay extra special attention to that section of your menu with New York Striploin, Tenderloin and Coulotte Steak as well as a market price Chef's cut offering. If you enjoy finishing your meal with coffee or something sweet, check out Proof's specialty coffee and tea offerings as well as their extensive selection of dessert wines.
2. Taco Farm
Taco Farm is a locally-sourced mexican-inspired restaurant that is dedicated to making everything fresh and in-house using ingredients sourced from local farmers. They are located on Erb Street in Uptown Waterloo and offer limited dine-in seating as well as a takeout menu. They serve taco platters, feasts and bowls as well as other offerings like enchiladas and tasty desserts like churros. All of their tacos are also made entirely gluten free. If you are dining in, Taco Farm has a long list of beers on tap and an impressive repertoire of margaritas.
3. The Bauer Kitchen
https://www.thebauerkitchen.ca/
Fans of industrial chique will feel right at home in this popular bistro-style restaurant. Its King Street location in the heart of Uptown Waterloo is actually a restored factory, so even its atmosphere is authentic. While it has an extensive selection of soups, salads, pizza, bugers, bowls, pasta and main courses, sitting down with a plate of starters or shareables and a drink from The Bauer Kitchen's impressive drinks menu is an equally great time. Their menu also includes considerations for gluten friendly items in every category as well as plant-based fritters, wings, nachos and main courses that show off the menu's versatility and creativity.
4. Wildcraft Grill + Long Bar
A little on the costly side, Wildcraft Grill is the main ingredient in a memorable night out. Wildcraft is located on King Street, just south of the Conestoga Parkway. This Canadian grill is known for great service, a pleasant casual dining experience and food that looks amazing and tastes better. Their expansive menu includes plant-based choices and gluten friendly options as well which are innovative and flavourful alternatives to accommodate every guest's preferences. If you are visiting Wildcraft as part of a night out, their wine selection and cocktail menus can add a colourful spice to just about any meal. While the weather cooperates, they also boast an impressive patio.
5. Beertown Public House
Beertown Public House is another must-try restaurant for a casual night out in Uptown Waterloo. If you are a fan of beer and comfort food that pairs with it, then you are going to love Beertown Public House. They serve lots of options for appetizers and sharing plates for you and your table including flatbread, nachos, wings and calamari. Nothing goes better with beer than fried chicken and burgers which are coincidently some of the best offerings on the Beertown Public House menu. You can even add extra fries, gravy, pretzels or coleslaw to any order.
Best Restaurants for Coffee, Snacks and Treats
Knowing about a special cafe can brighten your day on the way to work and impress friends during outings. Likewise, finding your favourite local dessert offerings and bakeries is a great way to try delicious, freshly made treats and to support local business. We've highlighted five awesome offerings in Waterloo below:
1. Sweet Lou's Cookies
Artisan baked goods are great as gifts, great at parties, great for special occasions and great as a treat, too. Sweet Lou's Cookies is an artisan bakery that specializes in gourmet cookies, but they occasionally add other seasonal sweet treats to their menu. Most importantly, their cookie menu is packed with candy and combination goodness. Why just enjoy a simple chocolate chip cookie when Sweet Lou's offers you S'more, Skor, Milk Duds, Peanut Butter Cups, M&Ms and potato chips as possible flavours? If you stop into their Weber Street location, they also sell decadent milkshakes, sundaes and ice cream sandwiches in addition to being able to buy their cookies by the dozens!
2. The Crumbly Cookie Dough Company
https://www.thecrumbycookiedoughco.com/
You've probably heard of gourmet cookie bakeries, but have you ever heard of a shop that only sells dough? As it says on their website, you can buy their dough to bake it yourself or enjoy it raw. This concept is pretty special and so are the dough flavours on offer at the Crumbly Cookie Dough Company. They boast fun names like the "Material Squirrel," peanut butter cookie dough with roasted peanuts, chocolate cookie pieces and butter toffee and "You're the Apple of my Pie," cinnamon spice cookie dough with bourbon roasted apples, pie pastry and oatmeal crumble.
3. Ce Food Experience
https://www.cefoodexperience.ca/
Ce Food Experience is a local artisan bakery in Waterloo. Whether you are looking for freshly baked bread or a treat for a sweet tooth, Ce Food Experience has plenty of fresh, hand-crafted options. With dinner rolls, butter croissants and many kinds of loaves to choose from, Ce Food Experience is worth checking in to see which freshly baked products are available. They also make a variety of sweet treats not limited to squares, bars, muffins, brookies (brownie cookies) tarts and kits as well. Be sure to stop in for their Saturday Specials that include bagels, cinnamon buns, soft pretzels and a surprise featured bread.
4. Cafe 1842 at the Huether Hotel
Fans of good coffee and speciality drinks will enjoy Cafe 1842 at the Huether Hotel. Located on King Street, just northeast of the main branch of the Waterloo Public Library, Huether Hotel is a restaurant and bar based in a former hotel. Their cafe space offers hot drinks, cold drinks and seasonal drinks, too. Guests can enjoy staple drinks like lattes, espresso and London Fogs or iced coffee, frappuccinos and slushies on warmer days. If you don't like coffee or are looking for something more filling, Cafe 1842 also serves a few different smoothie blends including fruity blends like Sour Apple and Strawberry Cyclone, other dessert flavours like Banana Chai and Chocolate Peanut Paradise or the options to build your own.
5. Aroma Cafe
Aroma Cafe is an Uptown Waterloo cafe and coffee roaster, making it a great spot to sit and enjoy a freshly brewed cup or your new go-to place for locally roasted coffee beans. Fans of great coffee might also find a baked treat or delicious wrap on the menu as another reason to love Aroma Cafe and all it has to offer. Aroma's beans include offerings of medium roasts, dark roasts and speciality blends, too. If you love the roasts and want to try something regularly, Aroma also offers a bean subscription service!.
With that, we've reached the end of the list. From the excellent dine-in offerings in Uptown Waterloo to a collection of stellar takeout places around the city, Waterloo, Ontario has something for everyone. Many of the above restaurants are more than just breakfast, dine-in or takeout, so be sure to branch out and order something different from their menu if you are looking for more reasons to fall in love.