The Best High Schools In Hamilton, Ontario
Posted by Team Forster on Wednesday, April 17, 2019 at 10:59 AM
By Team Forster / April 17, 2019
Comment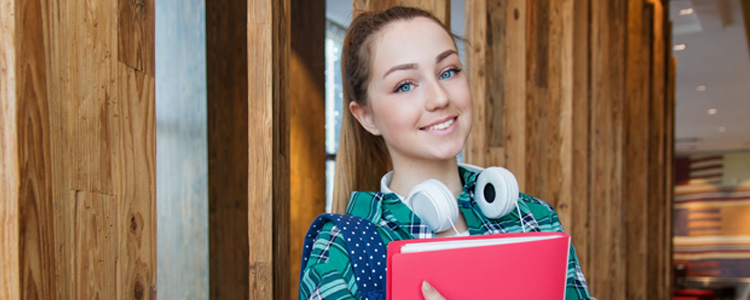 High School is a pivotal time in any teenagers life. It can be the jumping off point to future careers, a place where decisions about jobs and passions are made. It is important to know what the options are and which school can best suit your child. We've compiled a list of the top high schools in Hamilton to help aid in the decision making process.
Westmount Secondary School:
Westmount offers a number of different unique education programs which draw students from Hamilton and abroad. It is only 1 of 8 schools in Canada that is a member of the Canadian Coalition of Self-Directed Learning, which allows students to work through courses at their own pace. Westmount is also home to a newly instituted Advanced Placement program, and one of Hamilton's best-gifted programs. Aside from its excellent reputation for academics, Westmount is also known for its sports programs as well. It's easy to see why Westmount is on Ontario's top 100 schools list and why it tops our list in Hamilton.
St. Mary Catholic School:
St. Mary Catholic School currently has the smallest amount of students in the school board, however, it has one of the richest academic programs offered in Hamilton. The school is also prominent in sports and arts. They routinely place in track & field and rowing at provincial levels, while winning titles city, region and province-wide in soccer. The drama program has also received its fair share of accolades, ensuring that there is plenty of opportunities to succeed, regardless of what draws you to St. Mary's.
Westdale Secondary School:
Aptly named after its location in Westdale Village, this Secondary School offers students a unique opportunity to focus their studies to specific areas of interest. The Specialist High Skills Major Program (SHSM) is a ministry-approved program. Westdale Secondary School students have the option to complete their Specialist High Skills Major in either the Arts & Culture, Construction or Hospitality & Tourism streams. The school is heavily involved in the community, routinely participating in fundraising and activist efforts.
Waterdown District High School:
Waterdown District High School offers programs and clubs for students regardless of interest. Heavily invested in tailoring education to the needs and abilities of its students, Waterdown District High holds programs such as a Communication Technology Program, Ontario Youth Apprenticeship Program (O.Y.A.P.), the Musical Theatre Program, and CISCO Computer Engineering Program. Along with the numerous clubs and sports teams and events available at the school, any student will be set up to thrive.
Located in the picturesque area of Stoney Creek, Glendale Secondary School provides students with a traditional educational setting with the options for advanced and specialized courses. Students will be able to tap into their interests and strengths by participating in Pathways programs leading to apprenticeships, articulation with Mohawk College or certification, Full range Co-operative education/ Experiential Learning program, or Interdisciplinary Studies courses. Regardless of interest or ability, any student will find a place at Glendale Secondary School.
A place where faith and learning come together to offer students programs and resources to succeed. Bishop Ryan Catholic Secondary School is a place for students to learn and thrive with programs and clubs designed with their goals and interests in mind. Aside from traditional courses, Bishop Ryan provides Aboriginal Education, English as a Second Language, On-line Studies and Co-operative Education. Some notable clubs Bishop Ryan are Bishop Ryan Xpression vocal ensemble, Bishop Ryan Wrestling Team, and Celt-X-5406 (Bishop Ryan Robotics Team). A wide range of groups and programs allows for all students to find something that interests and inspires them.
Sherwood Secondary School:
Founded in 1967, Sherwood Secondary School provides education to over 1,000 students per year. A strong choice for any student as there are a number of programs designed for the athletic, technical or academically driven. Those interested in the arts will also find programs such as dance, fashion and cosmetology and strong theatre courses. Those looking to excel in any one of these areas can easily do so at Sherwood Secondary School. Technology courses in the areas of electrical, construction and auto are also offered. The mission of the school is to allow each student to develop and thrive in a safe and accepting environment, ensuring they are able to reach their highest potential.
At Cardinal Newman Catholic Secondary School the aim of the school is based on the statement made by Pope John Paul II, "An all-round education seeks to develop every aspect of individual: social, intellectual, emotional, moral and spiritual". Cardinal Newman Catholic School understands the importance of a well rounded education that encompasses all aspects of the student, with a focus on strong academics and moral development.
St. Jean de Brebeuf Secondary School
Opening its doors in 1974, St. Jean de Brebeuf Secondary School has a rich history and undergone a number of expansions over the years. Most recently, in 2018 the school has added a new wing and 5 new classrooms. St. Jean's is considered the top school in Hamilton for those interested in business and courses that will prepare students for continuing business studies at post secondary institutes. The school also has a number of athletic groups for students to take advantage of, recently taking titles in 2017-2018. St. Jean de Brebeuf graduates approximately 350 students per year with approximately 75% going on to post-secondary education.
Located on the west side of the Hamilton Mountain, St. Thomas More Catholic Secondary Schools is largest high school serving the city with around 2,250 students. The school's Latin motto is "Praestantia Scholastica, Praestantia Religiosa, Praestantia Athletica" which translates in English to "Scholastic excellence, religious excellence, athletic excellence." This is evident with an impressive 90% of graduating students going on to further their education. St. Thomas More has over 70 teams, each having won championships in the school's history. The football team, specifically the senior Knights, are repeatedly ranked among the highest football teams in Canada, taking the top spot in 2018. Whether you are drawn to St. Thomas More Catholic Secondary School for its nationally recognized sports programs or excellent educational approach, you will sure to be among future stars.