The Best Guelph Neighbourhoods to live in
Posted by Kurtis Forster on Thursday, November 9, 2023 at 2:30 PM
By Kurtis Forster / November 9, 2023
Comment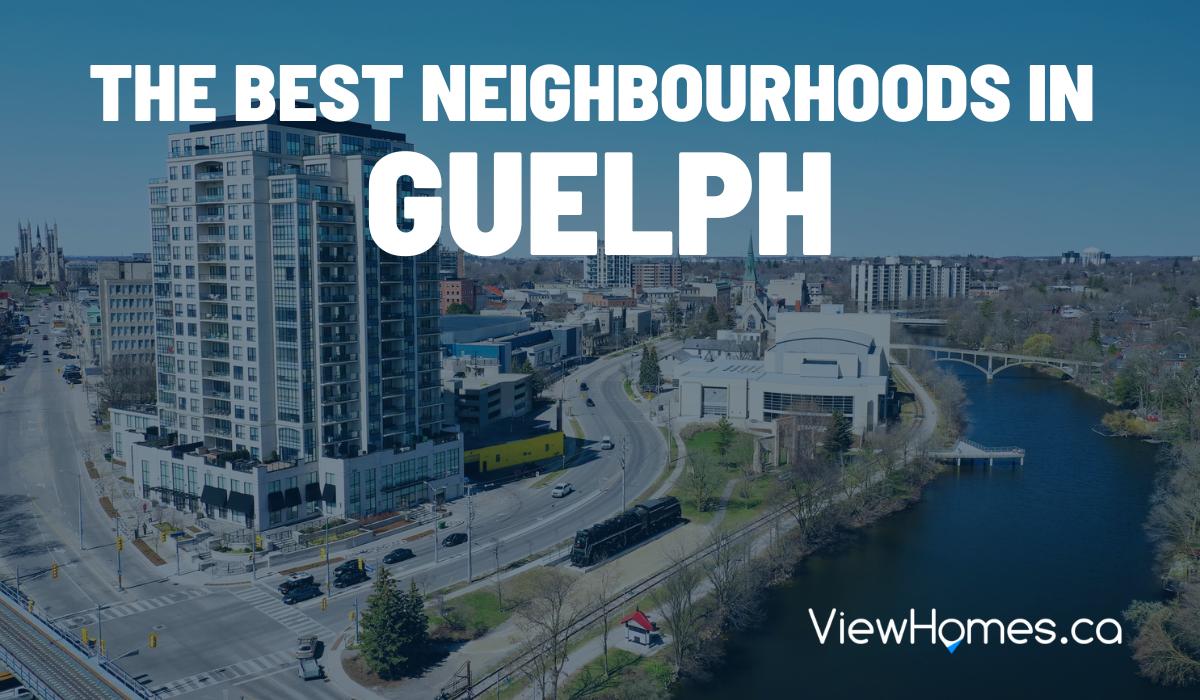 If you're looking to move to one of Ontario's most vibrant cities, look no further than Guelph. The Royal City, one of Ontario's fastest growing cities, is known for lush green spaces, family-friendly neighbourhoods, and a popular arts and culture scene. With such a rich history and culture, Guelph has a variety of neighbourhoods with an environment for every prospective buyer. Here are some of Guelph's best neighbourhoods.
Westminster Woods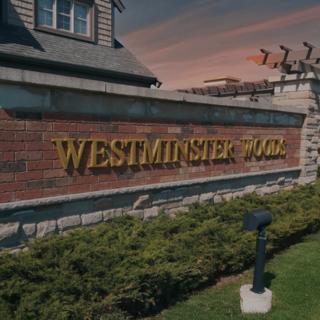 Located in southeast Guelph, Westminster Woods is renowned for its intentional neighbourhood design. It features a variety of housing types, including single-family detached homes, townhouses, and condominiums.
A variety of schools and parks make Westminster Woods a popular family neighbourhood. Developed relatively recently, Westminster Woods is one of Guelph's most up-and-coming neighbourhoods. Baxter Trail, Pinch Park, and Pine Ridge Park are among the many green spaces and walkable trails. Westminster Woods Public School, St. Ignatius of Loyola Catholic School, and Bishop Macdonnell Catholic High School all provide convenient access to education for families.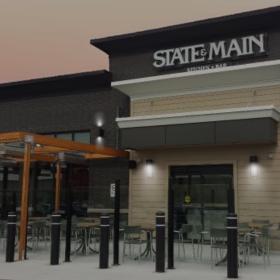 Westminster Woods is home to many small businesses, found at almost every corner. Pet grooming, personal fitness, and photography businesses are especially popular, allowing residents to connect with other members of their community. The Pergola Commons provides convenient access to a more traditional shopping centre, adorned with shops and restaurants. State & Main is a popular dining choice in the area.
Westminster Woods can be seen as upscale, but it is a family neighbourhood with intentional design that makes it a popular choice among prospective buyers.
Westminster Woods Amenities
Green Spaces
Education
Dining & Entertainment
View Homes in Westminster Woods
See detailed information & photos.
View Homes for Sale Now
Kortright West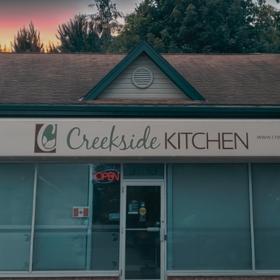 Moving to the southwest of Guelph, Kortright West is similarly renowned for its intentional design but is noticeably quieter than Westminster Woods. Residents in Kortright West value their quiet streets and community atmosphere, afforded to them by convenient separation via Hanlon Road.
Kortright Hills Public School and Mary Phelan Catholic School are the neighbourhood's most accessible elementary education options, with students moving on to either College Heights Secondary School or Bishop Macdonnell.
Mollison Park and Hazelwood Trail are popular green space destinations for families. River Bend Park Pioneer Trail is also nearby, and the Guelph YMCA's proximity to the neighbourhood also makes it a convenient destination.
Kortright West Amenities
Green Spaces
Baxter Trail
Hazelwood Trail
Education
Dining & Entertainment
View Homes in Kortright West
See detailed information & photos.
View Homes for Sale Now
Downtown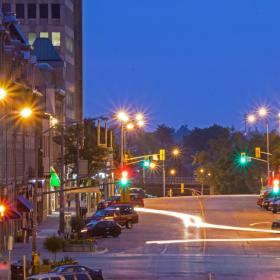 Downtown Guelph is a vibrant community with housing options for a variety of prospective buyers. Popular among students, young professionals, and older residents, downtown Guelph is renowned for its prominence in the city as a progressive neighbourhood with a strong sense of community. It is unlike many other downtown cores in Ontario, with beautiful walkways and local businesses plotted across the area.
Convenient access to the highway and the VIA train station at the Guelph Central Station make it the city's transportation hub, but the area is highly walkable. Green spaces include John Galt Park and Exhibition Park, while Goldie Mill Ruins and nearby Joseph Wolfond Park are popular destinations on sunny days.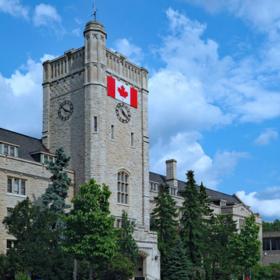 Unique downtown restaurants & bars include My Kitty Café, Buon Gusto, and the Army, Navy and Air Force Veterans (ANAF) Club 344. Old Quebec Street Shoppes is the area's main shopping centre, but the downtown core is filled with shops and interesting locations.
Education options include Central Public School, St. John Bosco Catholic School, Our Lady of Lourdes Catholic High School, and Guelph Collegiate Vocational Institute, one of the oldest schools in Guelph. The area is especially popular among students attending the University of Guelph and the Conestoga College Guelph Campus.
Downtown Amenities
Green Spaces
Education
Dining & Entertainment
Old Quebec Street Shoppes
ANAF Club 344
View Homes in Downtown
See detailed information & photos.
View Homes for Sale Now
Old University
Located just south of downtown, Old University is a very popular choice for families. Large houses and lot sizes and convenient access to the rest of the city make Old University one of Guelph's most notable neighbourhoods. Recent renovations have helped the area find a resurgence in popularity. You'll find a mixture of families and students in this neighbourhood.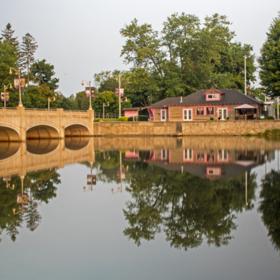 Centennial Park is the neighbourhood's largest green space, but Water Street Park and the Royal Recreation Trail are nearby options as well. Education options include John McRae Public School, Elementary School Catholic Saint-René-Goupil (French Immersion), and Centennial Collegiate Vocational Institute.
Popular dining & entertainment destinations in the area include Buns & Burgers, the Art Gallery of Guelph, and the Boathouse Tea Room. Nearby Stone Road Mall hosts a variety of shops and restaurants.
Old University Woods Amenities
Green Spaces
Education
Dining & Entertainment
Stone Road Mall
Art Gallery of Guelph
View Homes in Old University
See detailed information & photos.
View Homes for Sale Now
St George's Park
Located just next to downtown, St. George's Park is one of Guelph's most unique neighbourhoods. The park itself is an anchor for the area, acting as the neighbourhood's largest and most popular green space. Surrounding the park are a variety of housing options, with properties of all sizes available. The variety makes the neighbourhood a very popular investment opportunity, as well as a great place for families.
Education options include Ottawa Crescent Public School, Holy Rosary Catholic School, St. James Catholic High School, and John F. Ross Collegiate Vocational Institute. The neighbourhood is nearby to Guelph General Hospital and The Elliott Community.
Kirtida Kitchen is a popular vegetarian restaurant, and nearby Queen's Café is one of the highest-rated cafes in the city. The neighbourhood is on the smaller side, but that makes it a good choice for families and young professionals.
St. George's Park Amenities
Green Spaces
Education
Dining & Entertainment
View Homes in St. George's Park
See detailed information & photos.
View Homes for Sale Now
St. Patrick's Ward
Known by residents as "The Ward", this is Guelph's most well-known neighbourhood. Located just northeast of downtown, St. Patrick's Ward is a diverse neighbourhood that stretches quite a distance but remains close (and often within walking distance) to downtown. This makes it another popular location for students and young professionals, but families will find a place here too.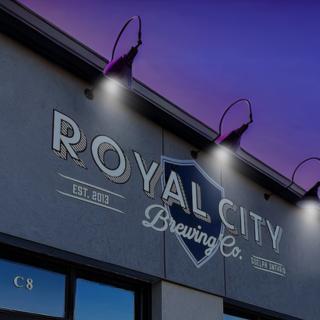 The neighbourhood has recently seen a lot of redevelopment and renovation, with a push for the new name ("Two Rivers") marking a new era. Many of the neighbourhood's old factories are being replaced with condominiums and townhouses, with single-family detached and non-detached homes another abundant option.
Royal City Brewing Company and The Ward Bar at Spring Mill Distillery are popular dining destinations, as well as Lost Aviator Coffee Company, York Rd. Kitchen and Chooclate Bar, and Royal Cuisine.
Education options are plentiful and include John Galt Public School and Sacred Heart Catholic School. Historical Tytler Public School was closed in 2013, but recently re-opened as a small school for French Immersion students. St James Catholic High School and John F. Ross CVI also serve The Ward.
Green spaces in The Ward include Franchetto Park, Royal City Jacees Park, and York Road Park. Eramosa River Trail runs along the Eramosa River, which separates the neighbourhood from Cutten Fields and the University of Guelph.
St. Patrick's Ward Amenities
Green Spaces
Franchetto Park
York Road Park
Education
Dining & Entertainment
The Ward Bar
Royal Cuisine
View Homes in St. Patrick's Ward
See detailed information & photos.
View Homes for Sale Now