Moving to Niagara Falls? The Ultimate Guide to Living in Niagara Falls, Ontario
Posted by Kurtis Forster on Tuesday, September 13, 2022 at 4:12 PM
By Kurtis Forster / September 13, 2022
Comment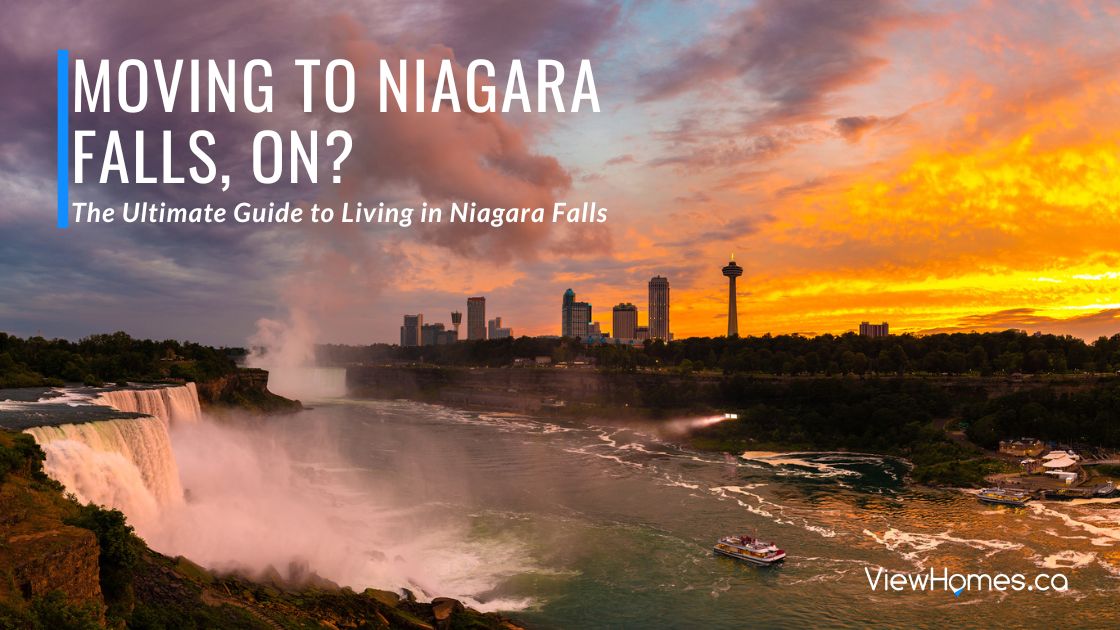 Niagara Falls is a fast growing hub of the hot real estate market. And for good reason! People are moving to Niagara Falls, Ontario for varied reasons. Some move to Niagara Falls for the beauty of the entire area surrounding this most photographed natural wonder of the world. Where is Niagara Falls, Ontario? We'll answer that in a moment. Others move here because of its advantageous location. Still more are moving to Niagara Falls for its care free tourism atmosphere and world class entertainment right at your fingertips. And some move here for its diversity of career opportunities. Whatever the reason, moving to Niagara Falls, Ontario provides it all!
---
About Niagara Falls – Where is Niagara Falls, Ontario?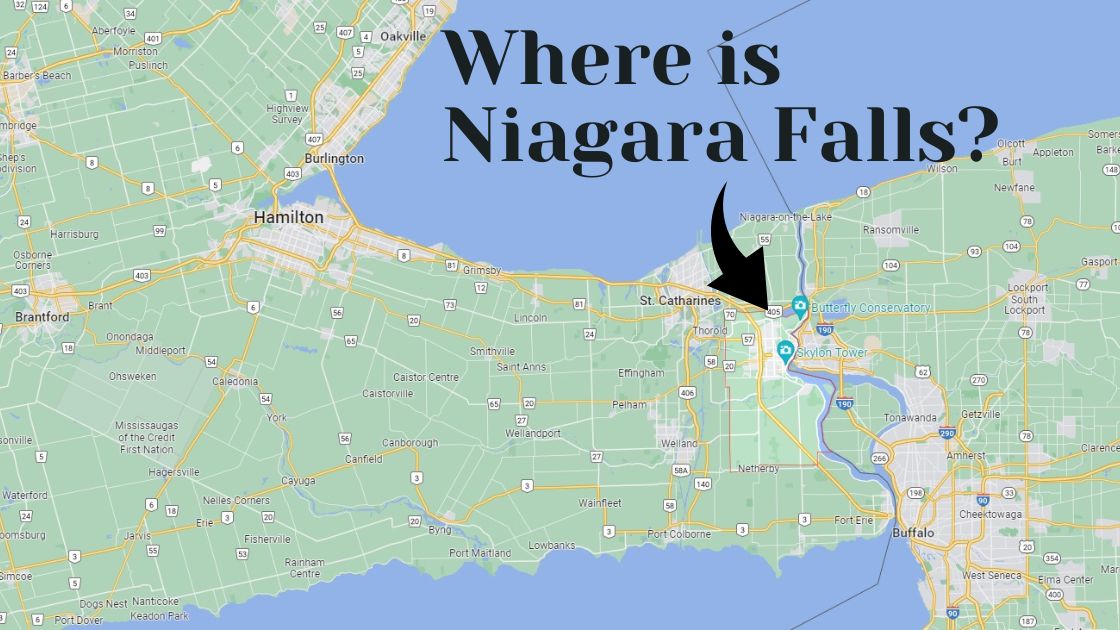 Being a world travel destination, the question arises, where is Niagara Falls, Ontario? At the far eastern region of the Niagara peninsula, in the heart of Welland county, the city of Niagara Falls is situated. Perched beside the Niagara River that connects Lake Erie to the south with Lake Ontario to the north, Niagara Falls has been affectionately nicknamed 'The Honeymoon Capital of the World' thanks to its worldwide tourism of people flocking to get away. Its grandest feature is undoubtedly the hallmark for which it is named—the Falls themselves. Niagara Falls is a border town, directly across the river gorge from Niagara Falls, New York, and located one hour drive south east of Ontario's capital of Toronto and the surrounding GTA of the Golden Horseshoe. The city is also positioned close to St Catharines and the ever quaint Niagara-on-the-Lake. As of 2016, Niagara Falls has a comfortable population of 86,760, which continues to grow as more and more people are moving here in seeking the convenience and beauty of the city. Featuring all the enjoyments of city life and a tourism capital, it also showcases a wonderful place to raise a family, pursue a career, or retire.
---
History of Niagara Falls Ontario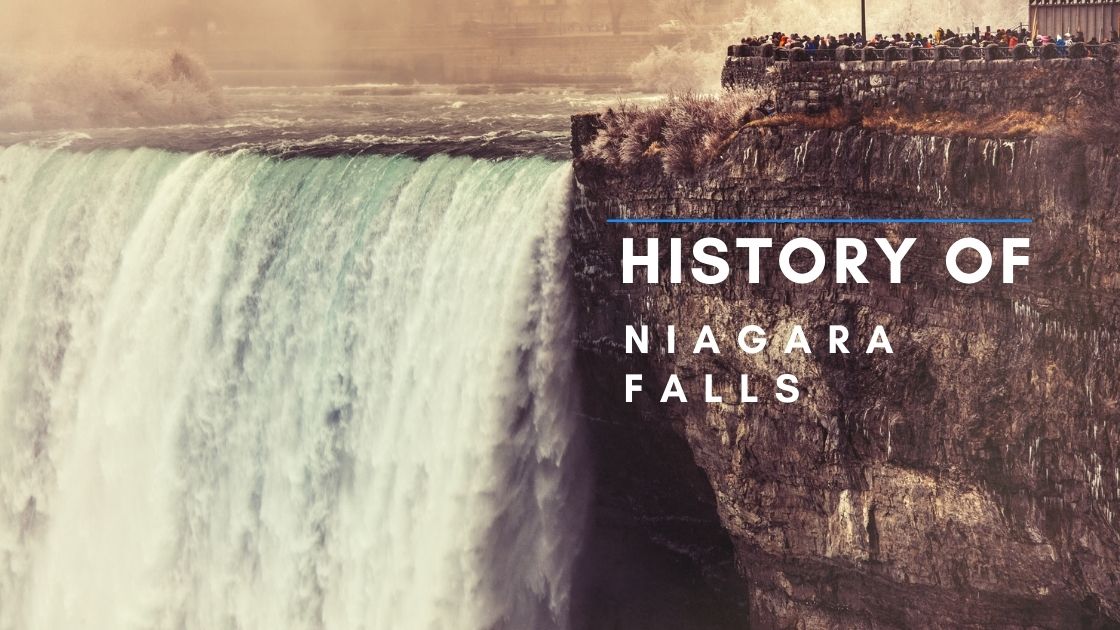 Named after the Iroquois word for "a thundering noise," Niagara Falls was known by explorers as far back as the early 1600s. Several small communities sprang up in the area during the 1700s and eventually merged into Niagara Falls which was incorporated as a city in 1904. Settlement of the area boomed after the War of 1812, where Niagara Falls played host to Canada's bloodiest of all battles.
Permeated with history, Niagara Falls showcases many of Canada's historic events and figures. From war heroes such as Major General Sir Isaac Brock, and heroine, Laura Ingersoll Secord, to famed individuals of the Underground Railroad, such as Harriet Tubman and Josiah Henson—Niagara Falls brings dusty history books to life with innate excitement and interest. The history of the Falls themselves also serves as a dynamic lesson which brings new appreciation for the spectacular phenomenon. In more recent years, many notable people have come from Niagara Falls, such as blockbuster film director, producer, and writer James Cameron of Terminator, Titanic, and Avatar fame, Nobel Prize winner William Giauque, NHL player and coach Terry O'Reilly, and Rob Nicholson the former Minister of Justice and Attorney General of Canada, just to name a few.
The secret is out—Niagara Falls is a wonder of the world! And being a world tourist town since the early 19th century, Niagara Falls has stepped up to the plate and evolved with the times to deliver exceptional world class entertainment and service right at your fingertips. The tourism district of Niagara Falls, centering around its famous Clifton Hill, is a phenomena in and of itself. Nowhere else in Canada will you find such a promenade filled with such an assortment of food, fun, attractions, and a carnival like atmosphere 24-7, 365 days a year. A tourist trap? Sure, but that doesn't mean you can't partake in the fun at Canada's rendition of a miniature Las Vegas! And all within a view of the Falls themselves. The vacation like feeling spills over into everyday life. That's why moving to Niagara Falls is a great choice!
Niagara Falls has been a vacation destination for literally hundreds of millions down through the years thanks to the Horseshoe and American Falls. In more recent years, the tourism industry has also added to its roster many unique entertainment venues, a buffet of dining options, a vast array of distinctive shops, a carte blanche winery experience, and the copious verdant parks and memorials in the area. It is no surprise that so many who come for a visit, end up moving to Niagara Falls, Ontario.
---
Real Estate in Niagara Falls, Ontario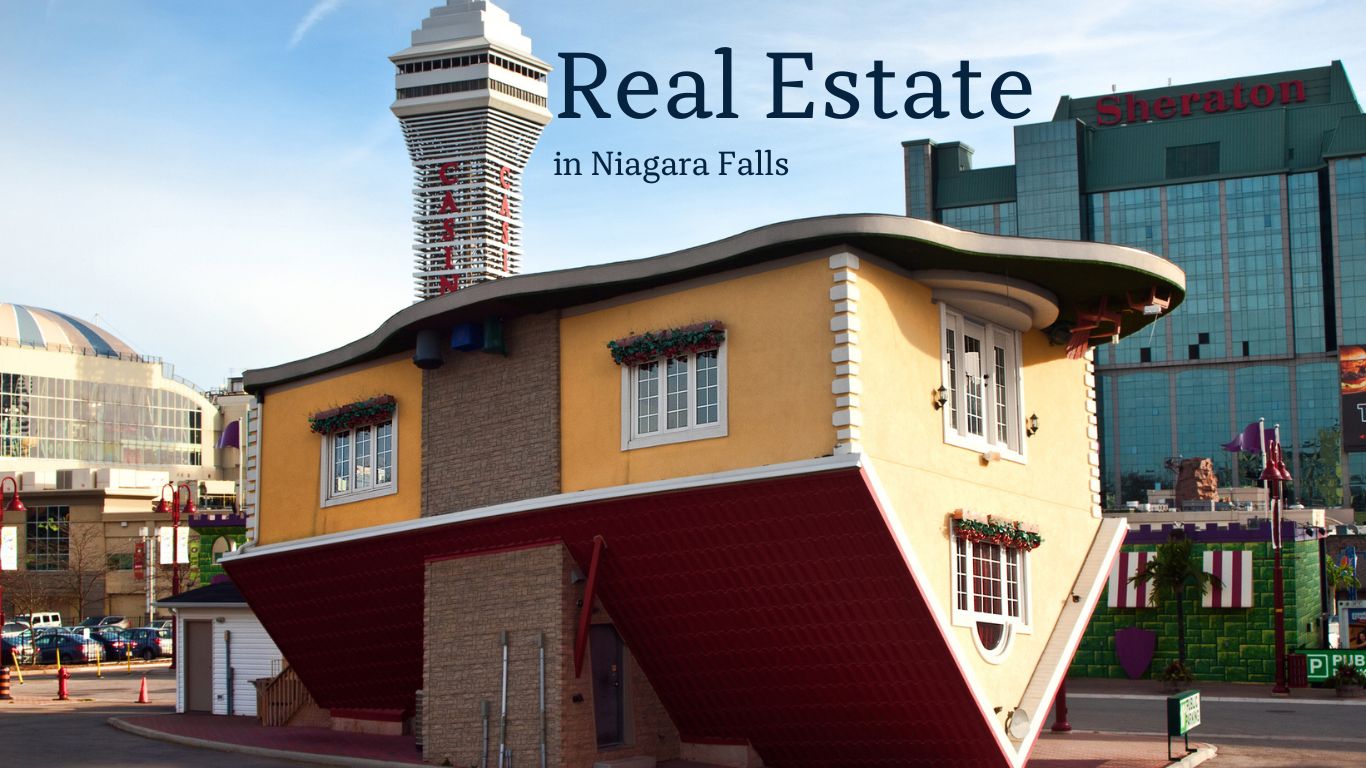 Niagara Falls has it all, from historic neighbourhoods with stunning architecture, to new subdivisions with expansive lots, to family oriented locales, to rural delights, to village suburbs within the city—there is the perfect setting for every person to settle down. Choose from townhouses, condos, classic homes, and modern mansions. Single detached homes are currently valued at $681,806 in the city, as of January 2022. Home prices range from under $250,000 to over $550,000. Condos currently range from $479,900 to $1,999,900. Neighbourhoods vary with themes of heritage, modern sophisticated, spacious, family oriented, urban, rural, and scenic, to name a few. Niagara Falls encompasses it all.
---
Living In Niagara Falls, Ontario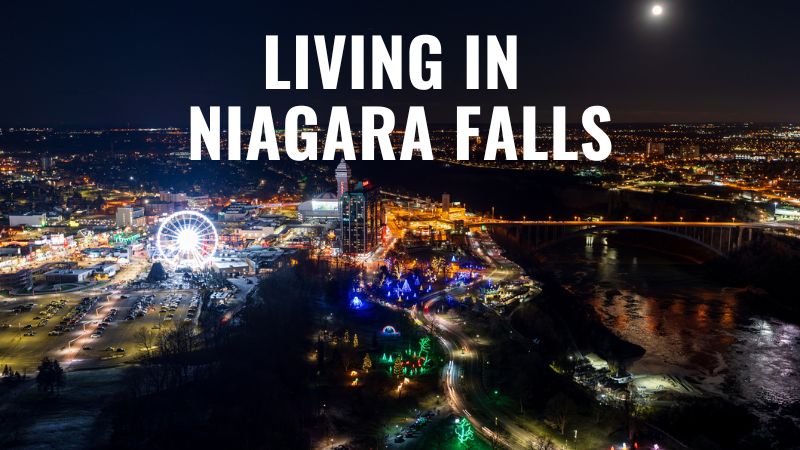 With the world at your doorstep, living in Niagara Falls, Ontario is convenient and sanguine. With ease of accessibility, comprehensive facilities and services at hand, and bounding opportunities, Niagara Falls affords residents the perfect blend of city life, vacation atmosphere, and small town feel. With all it has to offer, living in Niagara Falls just makes perfect sense.
So, where is Niagara Falls, Ontario, when it comes to travel routes? Well, being a border town, Niagara Falls has easy access to the United States with three bridge crossings within 10 kilometers of the Falls. Choose from the Rainbow Bridge, the Whirlpool Bridge, and the Lewiston-Queenston Bridge for your excursions across the border. The Queen Elizabeth Way runs straight through Niagara Falls which is the most direct route to the Greater Toronto Area around the Golden Horseshoe. A couple of the 400-series highways—the 405 and the 406—also encompass the area. Hwy #20, a scenic secondary highway, takes you west of the city and over the Welland canal via a unique vertical lift bridge, and eventually on to Hamilton and the rest of southwestern Ontario. The picturesque Niagara Parkway extends in both directions from the Falls, connecting it with Niagara-on-the-Lake to the north and Fort Erie to the south. The closest airport to Niagara Falls on Canadian soil is located in adjacent St. Catharines. Just across the Niagara River is the Niagara Falls International Airport, in the USA. More flying options are not too far away in Hamilton and Mississauga. Via Rail and Go Transit make regular runs between Niagara Falls and Toronto's Union Station for easy access and convenient transportation to work or leisure in the big city. Thanks to being a prime tourist destination, several bus lines and shuttles, such as Greyhound and Coach, extend services to the region. For those staying within city limits and looking for greener options, Niagara Falls is proactively making the city to be bicycle friendly.
It goes without saying that tourism is Niagara Falls' premier industry. But it certainly does not end there. Thanks to the mighty Niagara River emptying all the eastern Great Lakes into Lake Ontario at 3,160 tons per second via this narrow aqueduct, the sheer force of the water has been harnessed by Sir Adam Beck 1 and Sir Adam Beck 2 hydro electric power stations to generate electricity for southern Ontario and western New York. Diverting 3,390,000 cubic feet of water per minute, these hydro electric plants generate 4.4 million kilowatts of power via the massive turbines. Niagara's vineyards and wineries are as plentiful as they are vibrant, taking full advantage of the suitable environmental conditions for cultivating grapes. There are also a number of manufacturing sectors, featuring processed foods, chemicals, auto parts, abrasives, and metal and paper products. Logistical employment rounds out Niagara Falls' industrial sector, with numerous warehousing facilities, storage, IT, and call centers.

Under the direction of the District School Board of Niagara and the Niagara Catholic District School Board, Niagara Falls has over twenty elementary schools within city limits making every neighbourhood easily accessible for your young ones. This includes one French Immersion and one specializing in special needs education. There are five secondary schools, three public and two Catholic, within the city as well. Post secondary education options are a hop, step, and a jump away in neighbouring vicinities. Brock University's campus in St. Catharines is a meager 15 minutes away. The two campuses of Niagara College of Applied Arts and Technology are located just 10 and 20 minutes out of town in Niagara-on-the-Lake and Welland. All within easy reach of Niagara's student body and offering a world of opportunities.
It offers so much in every arena of life, work, and pleasure, that moving to Niagara Falls, Ontario is the ideal move! With all that encompasses the city, the parks, the location, and the opportunities, living in Niagara Falls fits like a glove for any and every stage of life. Where else can you step into the realm of being a tourist within minutes of your backyard? Come see why so many are making this crown jewel their home!