London, Ontario Real Estate and Housing Market is Red Hot! (2022 Stats)
Posted by Kurtis Forster on Friday, January 21, 2022 at 2:18 PM
By Kurtis Forster / January 21, 2022
Comment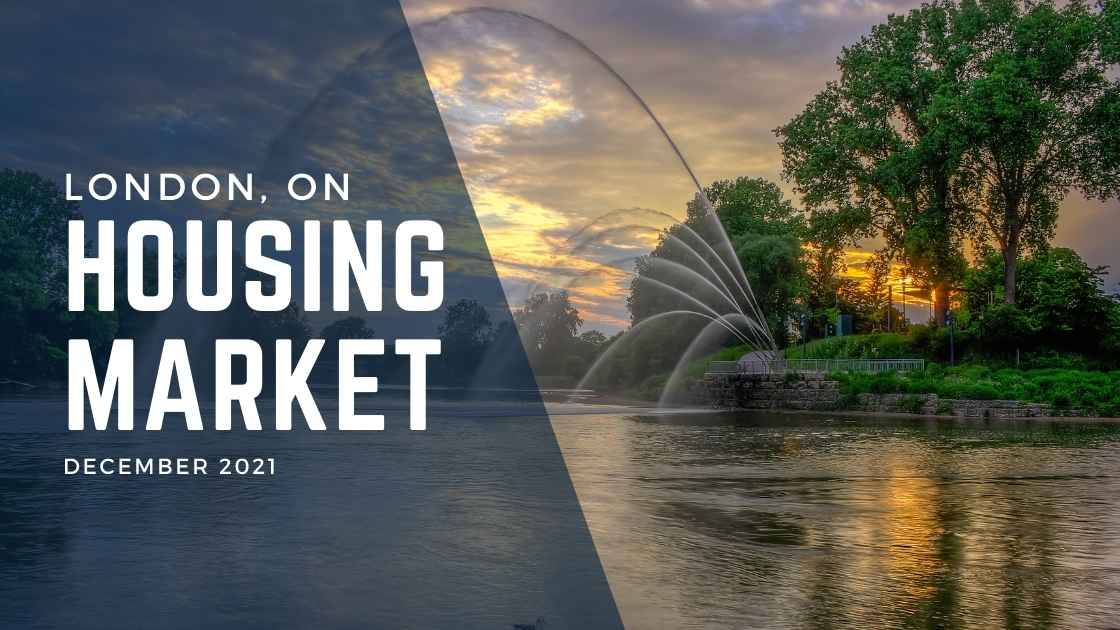 London Housing Market Dec 2021 through 2022
With housing prices in Toronto and Ottawa skyrocketing, many other Ontario cities have followed suit. The London, Ontario real estate market is no exception, with the average home price increasing from $478,300 in December of 2020 to $657,600 in December 2021. According to their average MLS® Home Price Index (HPI) benchmark price, this is an increase of 37.5% in one year.
Newest London Ontario Real Estate Market Report | AUGUST 2022 snapshot!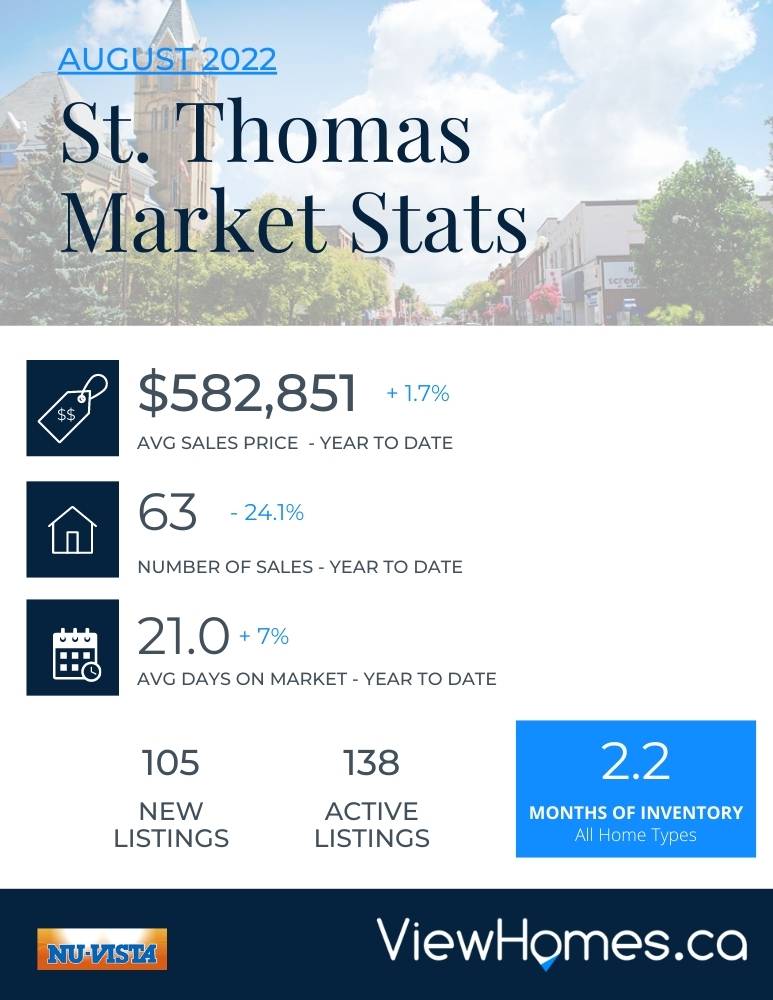 View the full report for AUGUST 2022

The MLS® HPI benchmark price is typically a more accurate measure of what homes in an area are selling for than the average listed price, as it reflects the value of a typical home in the area. It is based on various criteria regarding the general perception of homes in the area. Therefore, the benchmark price is a good indication of the price of typical homes in the area.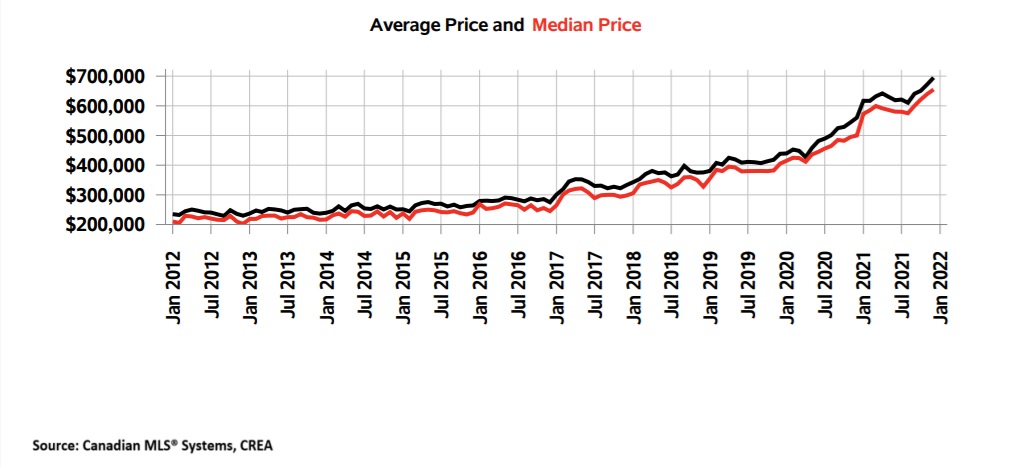 Source CREA.CA
With these record heights of home prices in London comes the difficult question of whether it is a real estate bubble or whether it is a trend where the prices will just keep on going up.
Many believe issues in the supply of homes for sale across the province have been one of the main reasons for the steep increases in prices. Although London isn't a direct bedroom city for Toronto, with remote work and a booming economy, housing has seemed to become more expensive in every city across the province.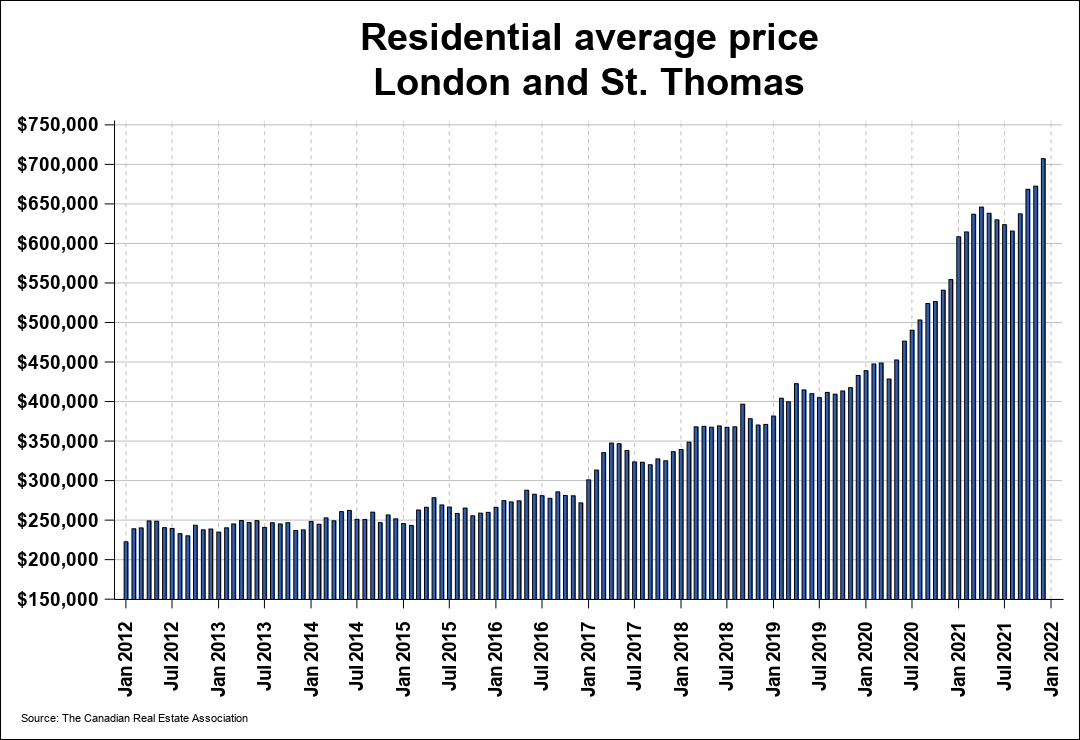 Source CREA.CA
In terms of supply, single-family homes remained the far and away favorite type of home in the area, with 8,125 sold in the London area across 2021. Townhouses and condos were less prevalent in the area but still significant, totaling 1,364 townhouses and 1,009 condos sold in the same year.
In the London, Ontario Housing Market from 2020 to 2021, 401 homes were sold in December 2020, while only 367 were sold in December 2021, an 8.5% decrease. This is indicative of the overall decline in housing supply that has been one of the factors feeding the red-hot real estate market.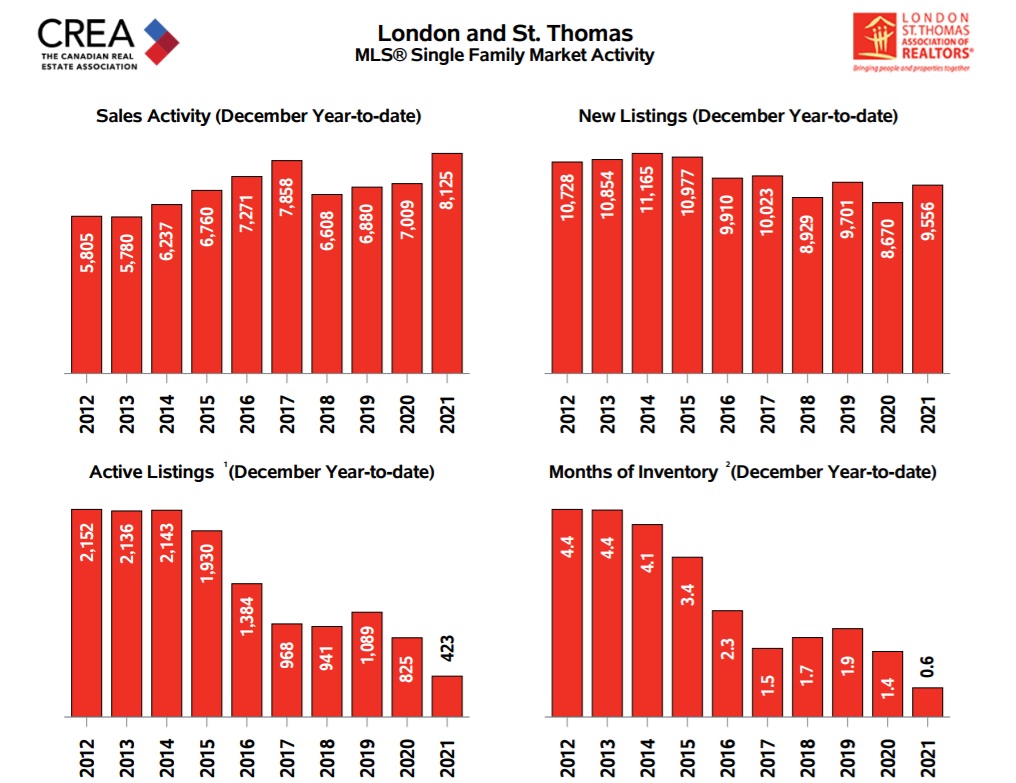 Source LSTAR.CA
And wow, did housing values ever increase! In terms of prices, single-family homes are up 34.5% from December 2020 to December 2021. They had an HPI benchmark price of $528,300 in 2020, which then jumped to $710,400 in 2021. This is one of the largest increases seen across Ontario and points to a scorching hot single-family home market in the area.
Townhouses went up even more in value, from $349,700 to $529,900 for an almost unheard of 51.5% one-year price increase. Although this should be tempered by the fact that December 2020's price comes during a short downtown period, November's $371,600 doesn't make too much of a difference, at a 42.6% increase in one year instead.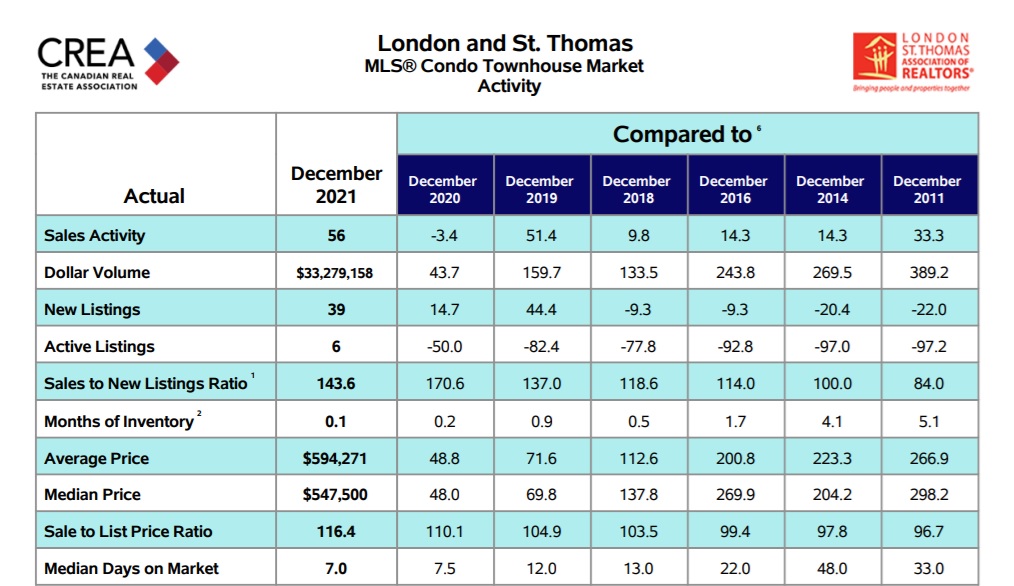 Source LSTAR.CA
Finally, condos went up from $249,600 to $371,600, marking a 48.9% overall increase. Like the townhouses, this data is skewed by the December 2020 data, as it was during a dip in the market. October's $290,800 may be a more valid price point, indicating a 27.8% increase instead.
Regardless, the price increase has been almost vertical across the board for homes in London, Ontario this past year, built off the back of a steady increase for a few years prior.
To put those costs into perspective, the median household income for Ontario in 2019 was only $91,540, meaning that current home values in London are almost seven times the income of the median Ontario family, and that's including Toronto families. If we're basing home prices off of a one-third of income mortgage, that means it will take 21 years to pay off one of these homes on a median Ontario income.

Source Statistics Canada
One of the reasons for the even steeper increases in price in the last year when compared to a city like Toronto is that London had more room to increase. Starting at much more affordable housing prices than Toronto, London had more room to increase than Toronto did to grow when prices began to rise.
Now that London has caught up to other Ontario cities, its real estate market's future is more uncertain. There remains a decent gap between London prices and many other Ontario cities, but that gap has closed substantially. Also, it's not clear that the area is lucrative enough to sustain growth into the same price range as somewhere like Toronto. These two factors together make it harder to see how housing prices in the area could continue to climb.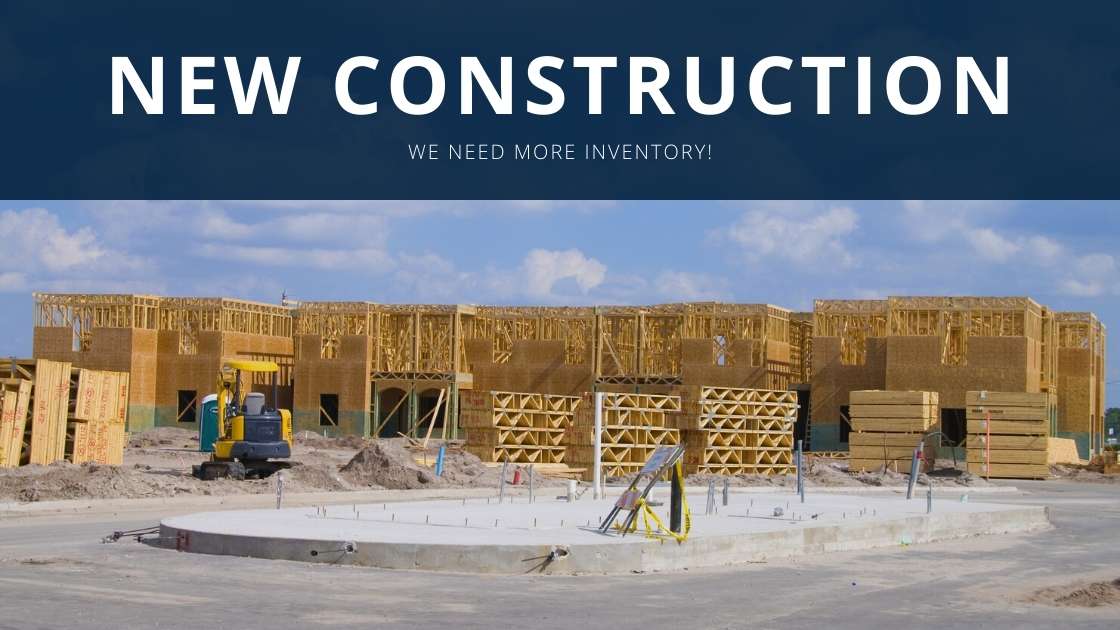 In addition, there will be less of a supply issue with the amount of new home construction in the area. According to the Canada Mortgage and Housing Corporation (CMHC), housing starts from January to July of 2021 increased to just shy of 4,000 projects. Compared to the same timeframe in 2020, housing starts were only 1,851. With the rising real estate prices, the trend will likely remain with more new housing starts month after month well into 2022 and beyond, thus eventually cooling off the market.
However, if 2020 and 2021 have taught us anything, it is to expect the unexpected. No one knows for sure where things will go in the coming months and years. Keep your eyes and ears open to keep your feet grounded in these turbulent times for the housing market.
Full Stats from LSTAR by Most Recent Month
(LSTAR = London St. Thomas Association of Realtors)