A Guide to Living in Milton, Ontario
Posted by ViewHomes.ca Team on Wednesday, July 8, 2020 at 3:03 PM
By ViewHomes.ca Team / July 8, 2020
Comment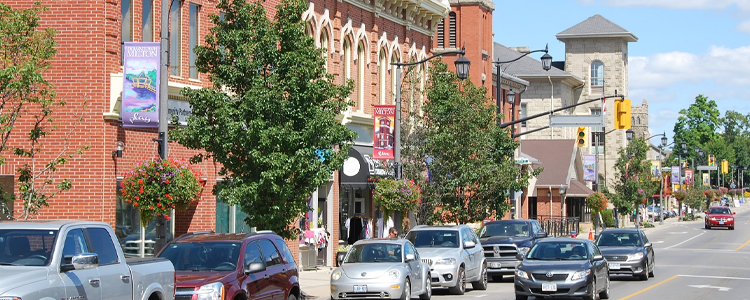 Twenty years ago, a snapshot of Milton, Ontario would have looked almost rural. The town is home to Rattlesnake Point and Hilton Falls, some of the Halton Region's most beautiful natural attractions, and it was a lot smaller than nearby Burlington and Oakville. In those twenty years, Milton's population has gone from just over 30,000 to over 100,000 people, making it one of the fastest growing communities in Canada. Many commuters to either Hamilton or Toronto choose to live in Milton because of its convenient services and central location.
Jump To: About | History | Real Estate | Neighbourhoods | Schools | Things to Do | Restaurants
About Milton: Where is Milton Ontario?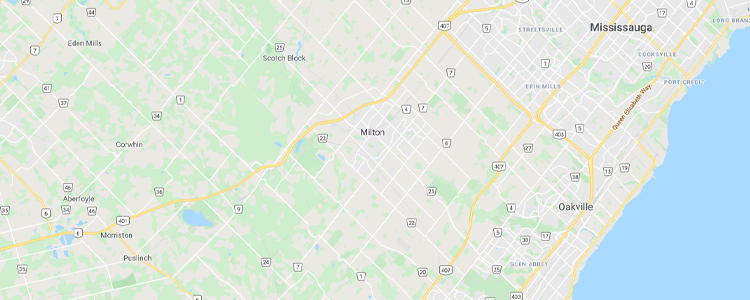 The Town of Milton is one of the four main areas that make up the Regional Municipality of Halton. Alongside Burlington, Oakville, and Halton Hills, the Town of Milton is the third largest community, only ahead of Halton Hills with a total population of 101,715 reported in the last Canadian census. Despite being smaller than both Burlington and Oakville, Milton still holds about 19% of Halton's total population. Milton is located in the centre of the Halton Region right between Mississauga and Hamilton.
View Condos for Sale in Milton
History of Milton, Ontario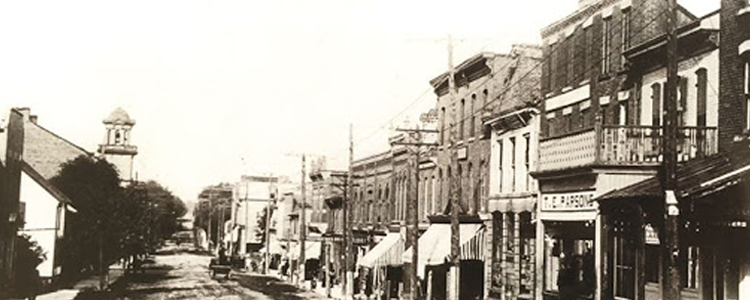 Before it was known as Milton, this area north of Lake Ontario was first settled in the early 19th century. One prominent family of settlers, the Martins built a gristmill along Sixteen Mile Creek. The area was originally called Martin's Mill in recognition of the early family, but would be renamed to its present name of Milton in 1837. The names of the Martin family members are honoured by the street names of Old Milton, featuring Jasper Street, James Street, and Joseph Street.
In the 1850s, the County of Halton separated and was in need of a new town to host its administration. The small community of Milton was chosen to be the County seat and in 1857, the town of Milton was officially incorporated. The next major municipal restructuring would take place in 1974 when Halton County would be succeeded by the Regional Municipality of Halton.
Thanks to a Canadian inventor and businessman, Milton, Ontario is home to quite the claim to fame as well. Many handy folks will be familiar with the name Robertson when it comes to screws and screwdrivers, but did you know that the origins of these useful tools can be found right in Milton? Peter Lymburner Robertson designed a screw with a square-shaped indent on the head of it. Once securing his patent, he built up the P.L. Manufacturing Company in Milton, Ontario in 1908. This development was integral to the manufacturing sector of 20th century Milton's industry, provided hundreds of jobs, and has had a lasting impression on the community as a whole.
View Luxury Real Estate in Milton
Real Estate in Milton and the Halton Region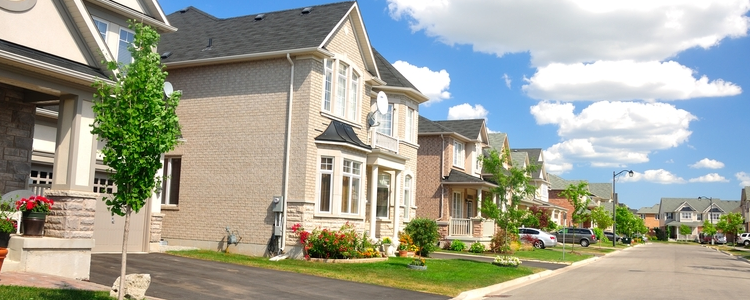 Milton has a reputation as a quickly growing community. Milton's growth of 56% between 2006 and 2011 marked it as the fastest growing community in Canada. While that growth has slowed somewhat, Milton remains one of the faster growing cities in the Country and continues to wear the crown in the GTA with a 34% population increase between 2011 and 2016.
Compared to nearby Burlington and Oakville, Milton sits between the two in terms of average sale price. At the end of the 2019 season, Oakville took the top spot with an average sale price of over 1.1 million, Milton was next in the $760,000 range, and Burlington was not far behind with an average of $750,000. It would be incredibly rare to see a detached home in Milton sell for figures lower than something in the $700,000s, but plenty of apartment-style condos, townhouses, and semi-detached properties are listed below that point.
View Single Family Homes for Sale in Milton
Milton Neighbourhoods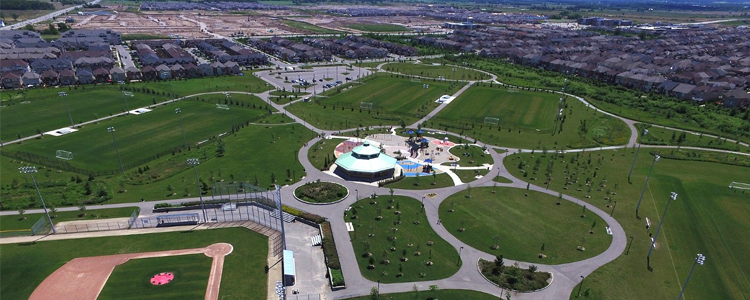 Prior to the surge of development in the 2000s, the Town of Milton consisted of a primary core directly south of the 401-Highway. Increased demand for GTA bedroom communities inspired a flurry of expansion and development for towns like Milton. During this period, Milton earned its reputation as one of the fastest growing towns in Canada, so it's no surprise that the majority of neighbourhoods in Milton were actually developed post-2000.
Old Milton is the original area of town. It has the widest ranges of home prices and ages, from heritage buildings to suburbs built in the 60s and 70s. Old Milton can be further divided into the core Old Milton, Bronte Meadows, Dorset Park, and Timberlea.
New Milton wraps around Old Milton, with newer neighbourhoods to the East, South, and West, all located south of the 401. Development began in the East end of Milton around the year 2000 and brought the neighbourhoods of Dempsey, Clarke, Beaty, and Coates to life. The neighbourhoods West of Old Milton are slightly newer, with development beginning here after 2005. The western area includes the neighbourhoods of Harrison, Scott, and Willmott.
This might catch your interest: The Best Neighbourhoods in Milton
Living in Milton, Ontario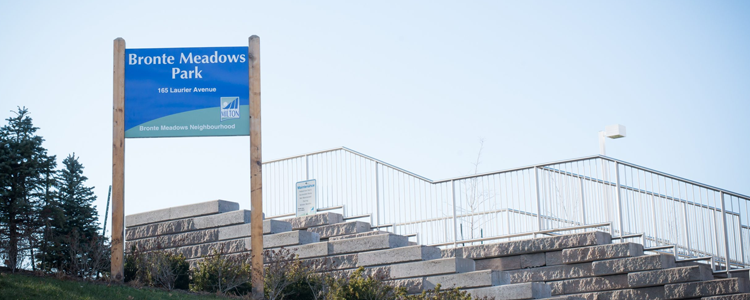 Despite its reputation as a more rural area of the GTA, there are no shortages of conveniences in Milton. From shopping areas, to schools, public programs, and transportation, the services in Milton have kept up with the town's rapid growth and are some of the biggest highlights of the area.
Milton is serviced by Halton Healthcare, a regional organization that supports a network of hospitals in the GTA and focuses on Milton, Oakville, and Halton Hills. Part of this healthcare network is the Milton District Hospital, built in 1959 and renovated as recently as 2017. The 2017 renovation expanded the hospital, adding over 300,000 square feet of new healthcare space.

Milton Transit is responsible for the public transit within the Town of Milton. They operate 13 bus routes through town including the specialized Industrial routes for employees and Secondary School connections for students. Milton Transit also connects to the GO Transit network with service to the Milton GO Station and fare integrations options.
For further day-trips or daily commutes, Milton is included in the convenient GO Transit networks that connects many of the communities in the GTA. The Milton Station is visited by both a GO Train and GO Bus that go all the way to Union Station. Both options will take just over an hour to complete their journey into Toronto.
The Milton Public Library operates three branches in the town, the Beaty Branch, the Sherwood Branch, and the Main Branch located in the FirstOntario Arts Centre Milton. The Public Library also offers online catalogues of music, books, magazines, and movies for all ages.
Maybe your just looking for places to live in Ontario view this: The Best Places to live in Ontario
Schools and School Boards in Milton, Ontario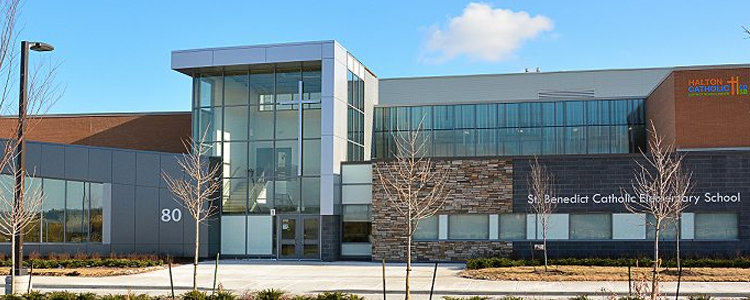 The majority of schools in Milton are divided between the Halton District School Board and the Halton Catholic District School Board. Outside of these boards, there is a single French language Catholic school in the Conseil Scolaire Mon Avenir, École Élémentaire St. Nicolas. In addition, there are several private schools that service Milton with a wide variety of programs and specialties.
The Halton District School Board operates 16 elementary schools and 2 secondary schools in Milton. Due to certain elementary schools offering Kindergarten to Grade 5 programming (instead of Kindergarten to Grade 8), the schools populations can range from 275 to upwards of 1200 students. Both secondary schools are attended by over 1000 students.
In the Catholic Board, elementary schools are separated into two 'families' depending on which secondary school they feed into. All 10 Catholic elementary schools in Milton bring students from Kindergarten all the way to Grade 8. After finishing the elementary program, students can either attend Bishop Reding or Jean Vanier Secondary School for Grades 9 to 12.
While there are no full-scale post-secondary institutions in Milton yet, Wilfrid Laurier University is aiming to have a campus in Milton in the future. Currently, the nearest available campuses are Sheridan College in Oakville and McMaster University in Hamilton.
Also View: The Best Elementary Schools in Milton
Or: The Best High Schools in Milton
Things to do in Milton, Ontario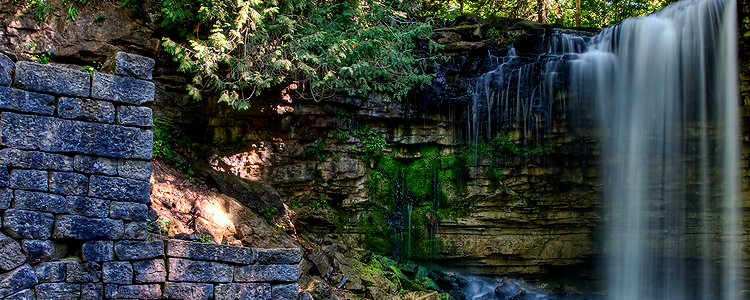 With Toronto and the rest of the GTA so close, the temptation is strong to seek out shopping and entertainment in the bigger city. However, not only is Milton teeming with amenities both old and new, the town has endless home-grown attractions to ensure that you don't have to go far to make the most of your evening or weekend.
Enjoy Milton Heritage:
This fast-growing community is always close to its roots. Thanks to Milton being the seat of the former Halton County, much of the region's heritage can be found right in the Town of Milton. Here are some regional history heritage sites and museums to choose from when you begin your expedition through local history:
The Halton County Radial Railway Museum is about 25 minutes west of the Milton core. At the museum, visitors can admire a large collection of local railway history and even take a ride on some! In addition to exhibits of essential railway equipment and vehicles, admission to the Museum also includes a ride on the two-kilometer electric railway and streetcar track. The Museum is closed over the winter, but a holiday-themed "Christmas on the Rails" in December is the perfect family-friendly send-off.
The Milton Historical Society provides a key link between past and present in Milton. Specializing in preserving local history and tradition, the historical society also participates in heritage-related community activities. From March to December, the society opens the doors of the Waldie Blacksmith Shop where visitors can watch Blacksmiths work, learn about the history of the craft in the region, and even take beginner and intermediate courses. Over the summer, the society also offers historic walking tours of the oldest areas and buildings in Milton which serve as great introductions to the city.
Take Part in Community Events:
Weather permitting, Milton's Farmers Market is one the best ways to spend a Saturday morning in downtown Milton. The Market is a yearly summer staple, opening in mid-to-late May. For nearly 50 years, this outdoor market has been showcasing fresh produce, talent, and artisans from in and around the Town of Milton. If you and your family are looking for a fun activity, a specialty gift, or delicious local foods for a weekly grocery shop, keep an eye out for the opening season of the Milton's Farmers Market.
Another popular summer attraction in Milton is the Downtown Milton Street Festival. This special event takes place annually on a Saturday in June. The festival offers community organized fun, live performers and entertainment, and plenty of local cuisine! Visitors to the festival can choose between dining at a Food Truck Zone or perusing the vendors lined along Main Street. The food options are one of the biggest draws to the festival, so why not try both? This local tradition is a great way to sample the best of what Milton has to offer.
Visit the Natural Attractions:
If you love outdoor activity, Milton, Ontario is one of the best places to live in the GTA! Betweens the beautiful views, the trails, the parks, and sites for family-fun, Milton offers something to enjoy for all-ages, in any season. Milton's stunning natural beauty is largely thanks to its position on the Niagara Escarpment. Visitors and residents to any of Milton's many parks can experience the views and biodiversity that make this region of Ontario so special. Milton operates six parks and conservation areas, Rattlesnake Point, Crawford Lake, Hilton Falls, Kelso Conservation Area, Mountsberg Conservation Area, and Robert Edmondson Park. These parks are popular spots in any season with trails, camping, and fishing opportunities in the warmer months and cross-country skiing, snowshoeing, and even snow-camping at some locations during the winter!
Looking for more seasonal activity? Visit one of the local farms that are open to the public! Pick fresh fruit and enjoy home-made goodness at Springridge Farm. Or take a relaxing walk through the fields at Terre Bleu Lavender Farm. As soon as there is snow on the ground, Glen Eden is open for business, providing a local hub of downhill skiing and snowboarding just 15 minutes outside the core of the city.
Top 5 Places to Eat in Milton, Ontario: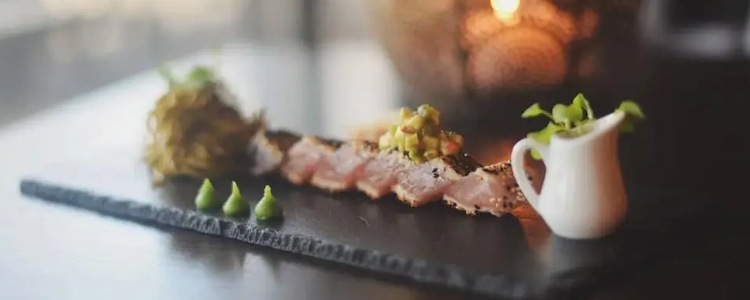 Finding your new 'go-to' takeout or family-night staple can be a daunting task when you're moving to a new town. Thankfully, Milton has a wide variety of top-tier restaurants to suit everyone's tastes. These five local restaurants with rave reviews are great places to start your culinary quest!
This first restaurant is known for wholesome, Italian meals at fair prices. The Ristorante is located in the Grand Chalet, a family-operated event venue that has been voted "Milton's Best Banquet Facility" six consecutive times. They serve plenty of traditional Italian entrees, pasta, and their namesake specialty: Spiducci, a barbecued lamb skewer similar to a Shish Kabob. The restaurant is open for lunch and dinner.
Looking for a restaurant in downtown Milton? Check out Pasqualino for fine Italian dining right on Main Street. They serve lunch and dinner daily with a Sunday Brunch special to end the week on a perfect note. Ingredient choice and presentation are prized as Pasqualino, so your meal will look and taste like a work of art. Each menu item is complimented by an extensive and award-winning wine list, too! Pasqualino is an overall gorgeous experience and one of the more expensive restaurants on the list, but not to be passed up for a special occasion or if you're out to impress!
Marquee is another of Milton's prestigious restaurants with a reputation for a beautifully crafted atmosphere and stellar service. Open for dinner only, the standard menu is a haven for variety and bold flavours. The steak options are all popular favourites, but there are equally delicious choices for those who are not fans of red meat. To capstone the fine dining atmosphere, Friday and Saturday evenings are live piano nights.
For a more family-oriented outing, consider Memphis BBQ & Wicked Wings. They are popular for their ribs and brisket, but also offer sandwiches, burgers, and killer sides like pulled-pork nachos! In fact, they are frequent competitors in Ontario Ribfests and have the awards to back it up. That's not even covering the wings yet, since they offer either original smoked or fried wings with over 20 different signature sauces (varying on the heat spectrum from one-star to "Easy Guy… Don't go there").
The list wouldn't be complete without a cafe, so why not include one of Milton's best? Located in the Thompson Square Shopping Plaza, Mama Mila's offers pierogies, sandwiches, hot beverages, and homemade baked goods. This family-owned cafe is a great price point and a very popular place to grab a midday bite to eat. They are only open for lunch, but close at six on weeknights, so you might be able to squeak an early dinner in!
The not-so small town of Milton has seen a lot of growth and change over the last two decades. Milton, Ontario has managed to improve services, amenities, and convenience without changing the community's robust natural beauty. If you are looking for a quieter GTA experience that still feels vibrant with family and community activity, then Milton should definitely be on your radar.