Planning a Move? The Complete Guide to Hamilton, Ontario (2020 Edition)
Posted by Kurtis Forster on Monday, April 13, 2020 at 4:27 PM
By Kurtis Forster / April 13, 2020
Comment

Introduction
Hamilton, Ontario has seen a recent surge in population, especially for those that are looking to escape the high prices of Toronto. The city appeals to families, couples as well as empty nesters as Hamilton is bustling with activities and all the amenities that a large city could offer. The natural beauty of the city cannot be beaten with all the community parks, trails with scenic lookouts and waterfalls.
Jump To: Population | Location | Real Estate | History | Things to Do | Restaurants
Population of Hamilton, Ontario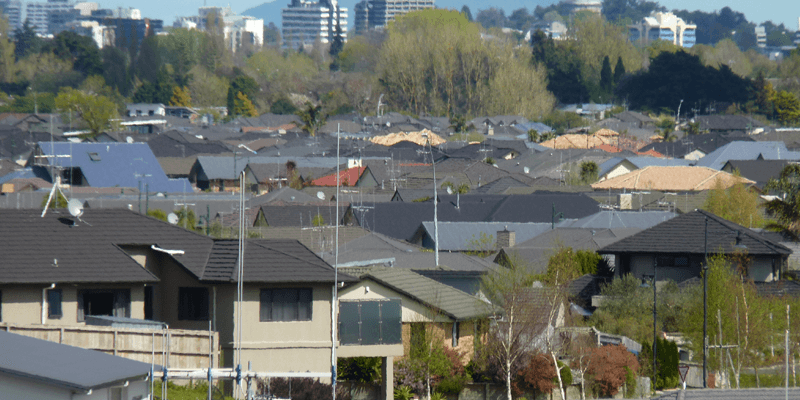 Hamilton, Ontario has a population of 766,688, which makes it one of the largest cities in Canada. With a population density of 465 people per square mile, the city of Hamilton covers a total surface area of 1,138.1 square kilometers. Having been declared a "sanctuary city", Hamilton has become a major Canadian destination for immigrants.
Steadily increasing, Hamilton has had a 3.1% growth rate over the past five years. The growth is coming from people relocating from Toronto due to the lower cost of living that can be found in Hamilton and the immigrants that move to the city.
Where is Hamilton, Ontario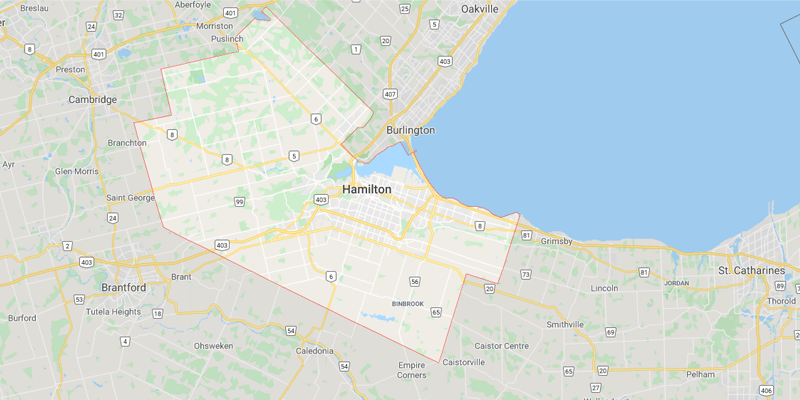 Hamilton, Ontario is located in Southwestern Ontario on the Niagara Peninsula. The city wraps around the shores of Lake Ontario and falls in the heart of the Golden Horseshoe. The Hamilton Harbour (formerly called Burlington Bay), lies on the western tip of Lake Ontario and is naturally separated by a sandbar.
The closest city to Hamilton is Burlington, which is less than 10 kilometers away. Other cities that are 40 kilometers and under are: Caledonia, Milton, Smithville, Brantford and Mississauga Beach. The distance from Hamilton to Toronto is 61 kilometers.
Connecting to these cities can be accomplished by various modes of transportation. John C. Munro Hamilton International Airport is located on top of Hamilton Mountain. It is one of the busiest air cargo hubs in Canada. The international airport can be an excellent alternative to Pearson International Airport in Toronto as it is easier to navigate.. GO trains and buses are also a popular option as they connect to any large city within an 8000 km radius.
The city of Hamilton, Ontario falls under a number of different school boards. The Hamilton-Wentworth District School Board serves 115 schools, and the Hamilton-Wentworth Catholic School Board manages 55 schools in the city. The Conseil scolaire Viamonde has one elementary school and a secondary school, while Conseil scolaire de district catholique Centre-Sud has two elementary schools and one post secondary school. There are a handful of private schools for both elementary school and high school students. The city is also home to McMaster University that has 30,000 students, and there is a satellite campus in Hamilton for Brock University.
Real Estate in Hamilton, Ontario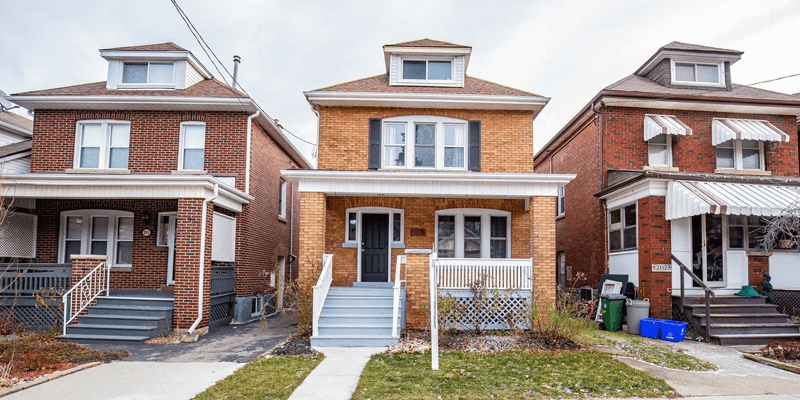 Hamilton has become a popular area, especially for those who are looking for relief from Toronto's overpriced houses. There are 100 communities in Hamilton with the average price for a home is around $550,000. The prices of homes have gone up by 4% in the last couple of years. The best place to buy a single-family home is downtown Hamilton. Homes in the East attract more young people, where the areas in North and South Hamilton have more families. East Hamilton is home to downtown and neighbourhoods such as Winnoa and Stoney Creek. South Hamilton is home to neighbourhoods of Glanbrook, Binbrook and Mount Hope. There are plenty of schools in this area, which makes it popular with families. The airport is also in South Hamilton. In North Hamilton are the neighbourhoods of Waterdown, Dundas and Flamborough. There are many schools, libraries and clubs as well as major attractions such as the African Lion Safari.
View homes for sale in Hamilton, Ontario > > >
Areas
Meadowlands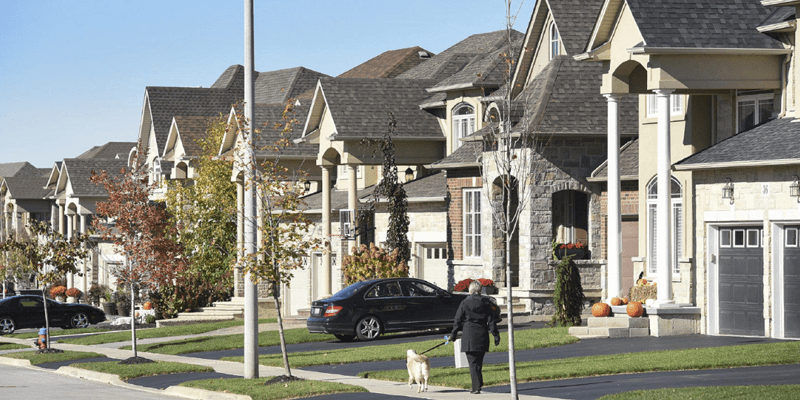 This area of Hamilton is considered a suburban neighborhood within the city. There are a number of real estate options in Meadowlands. This area is considered to be one of the wealthiest and most ethnically diverse. Homes in Meadowlands will cost more than what you will find in downtown Hamilton. A single family home will cost slightly over $800,000.
Meadowlands is a great area for shopping, great restaurants and schools. The neighbourhood also has Meadowlands Community park for residents to enjoy.
Beasley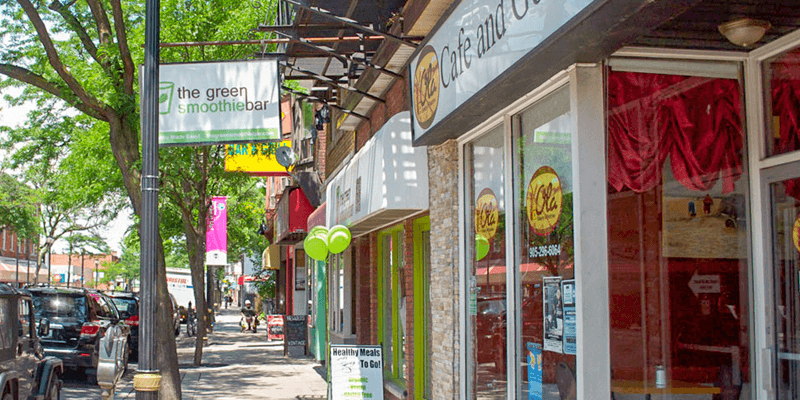 Beasley is located in the Lower City area of Hamilton in the downtown area. This neighbourhood is one of the oldest and first neighbourhoods in Hamilton. Beasley is considered to be very trendy. This area was named after Richard Beasley, a first settler who came to Canada from New York in 1777. This neighbourhood is full of activity. There are several night clubs, music venues, bistros, as well as festivals. This neighbourhood is best suited for young people as it is a fast paced environment. This is not to say that families would not be happy in Beasley. Getting around the neighbourhood is not a problem. Hamilton Transit and major bus lines service the area. Most residents in Beasley rent their property, however, the area is affordable with houses starting in the 200s.
Sydenham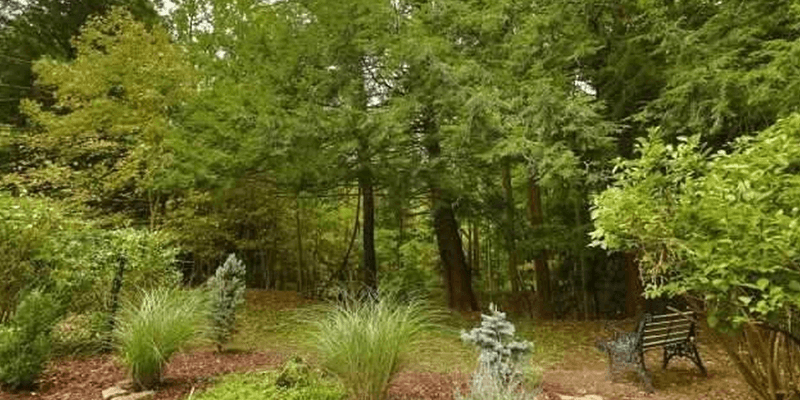 This neighbourhood is mostly made up of families and a large majority of these families have young children. Most families that reside in Sydenham own their own home with approximately 29% of the residents being renters. This neighbourhood is a quieter area with calm and relaxing activities. Sydenham has public transit in the neighbourhood, but it is not always needed as the location is considered a " Walkers Paradise". Homes in this area are approximately $500,000 for a single family home.

History of Hamilton, Ontario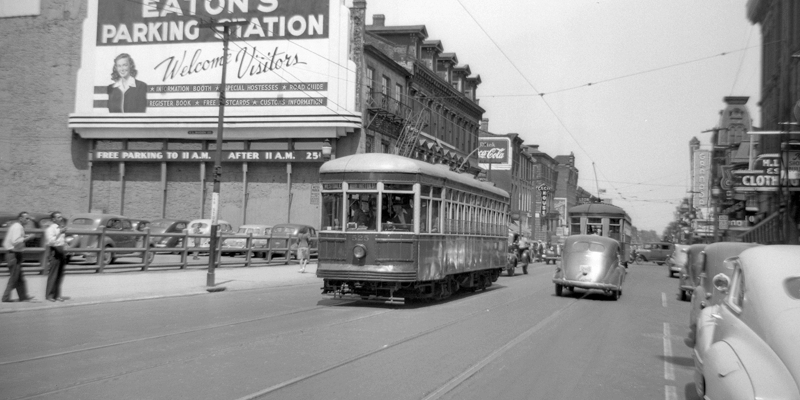 The first settlers in the Hamilton area called the bay "Macassa", which means beautiful waters.
After the American Revolutionary War, about 10,000 United Empire Loyalists settled in what is now Southern Ontario. Many Americans followed in their footsteps due to the availability and inexpensive land. During the war of 1812, the American troops were defeated at the Battle of Stoney Creek, which now is a park in eastern Hamilton.
The city received its name from George Hamilton who was a settler and local politician. Several roads which were originally Indian trails were kept. With the Burlington Canal and new court house, growth naturally occured. Gerorge Hamilton built a market square to make the area attractive to commercial activity. In 1816, the city was chosen to be the new Gore District's administrative centre. A few years later, Hamilton became a major port when a canal was constructed.
Hamilton's population doubled between 1900 and 1914. Several key companies found home in the city that helped the economy. McMasters University moved from Toronto to Hamilton in 1930.
In January 2001, the new city of Hamilton was developed by combining Hamilton with five neighbouring municipalities. They included: Ancaster, Dundas, Flamborough, Glanbrook and Stoney Creek. Before the amalgamation occurred, Hamilton had 331,121 residents and divided into 100 neighbourhoods.
Things to do in Hamilton, Ontario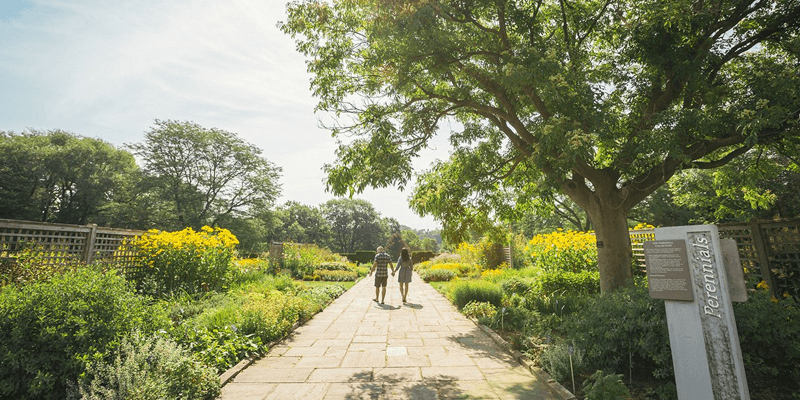 Royal Botanical Gardens
The Royal Botanical Gardens is an open-air museum, and is known as the largest botanical garden in Canada. When you visit this beautiful garden, you will see the world's largest lilac collection, 100,000 spring bulbs, 3000 rose bushes, the Rock Garden, and the beautiful National Historic Site. The Royal Botanical Garden is open all year long and is bustling with concerts and events.
Art Gallery of Hamilton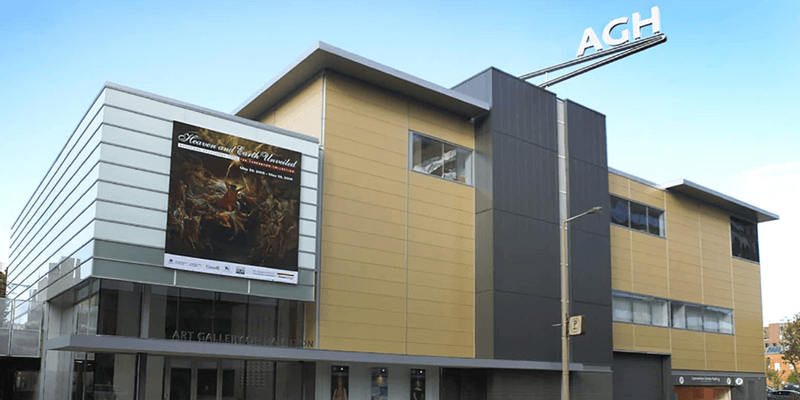 This gallery is the oldest and largest in Southern Ontario. The gallery hosts more than 10,000 pieces. Some of the well known pieces include Alex Colbielle's Horse and Train as well as Bruegel-Bosch Bus by Kim Adams.
African Lion Safari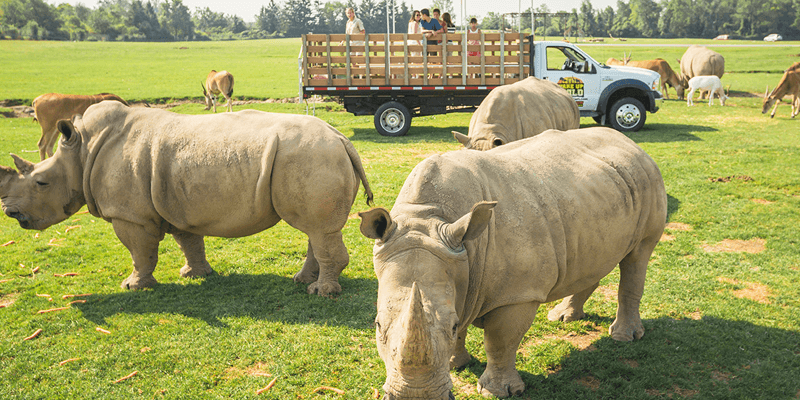 A day at the African Lion Safari will be sure not to disappoint as it is Hamilton's most popular tourist attraction. Take your own personal vehicle (just be sure not to feed the animal) or one of the park's buses to get up close and personal with the exotic animals. The African Lion Safari also has a waterpark for the hot days and an amazing experience of watching the elephant swim.
Waterfall and Trails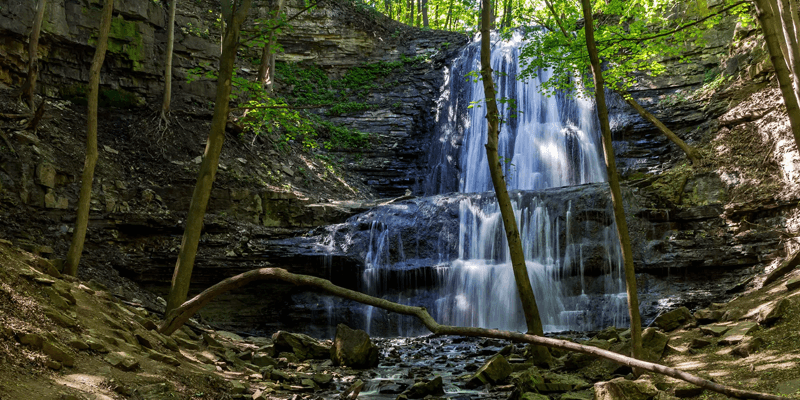 Hamilton has more than 100 waterfalls behind the trails of the Niagara Escarpment. Most are minutes from downtown making it a perfect day trip. One of the city's most popular falls is Albion Falls. It is 62 feet and has large boulders on the bottom. In the summer, there will often be visitors sunbathing on the rocks. Another popular waterfall is Webster Falls, which is the largest waterfall in the area. It may not be the tallest at 72 feet but it is beautiful. The waterfall flows into Spencer Creek, which has a bridge over it. Webster Fall is a popular spot for families to hike to the bottom or enjoy a picnic.
Dundurn Castle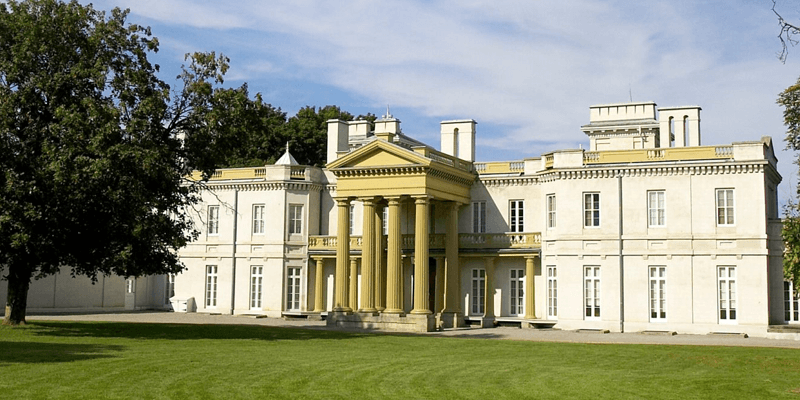 Another popular site to visit is Dundurn Castle. The castle was built in the 1830's and is an Italianate-style villa. The castle overlooks the bay and has over 40 rooms. Sir Allan Napier MacNa, who was a former Premier of the United Canada used to reside at Dundurn Castle. Learn more about the history and the family that resided in the castle with a guided tour.
Westfield Heritage Village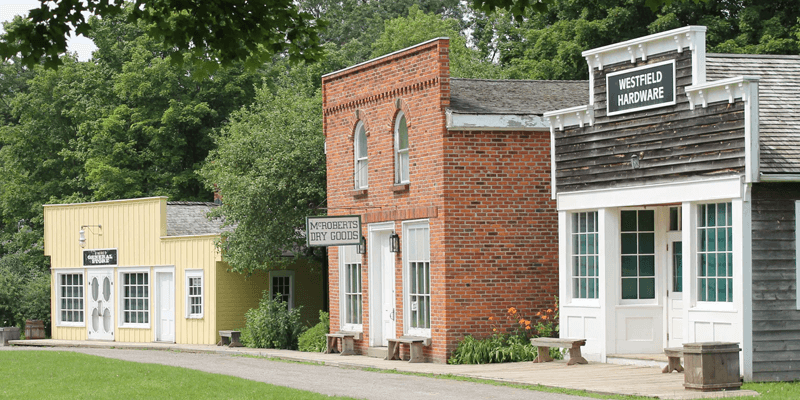 Take a trip back in time when you visit the Westfield Heritage Village. Learn about early Canadian lifestyle. Guides in costumes will demonstrate blacksmithing to bread-making and show 35 restored historic buildings.
View homes for sale in Hamilton, Ontario > > >
"Must try" Restaurants in Hamilton, Ontario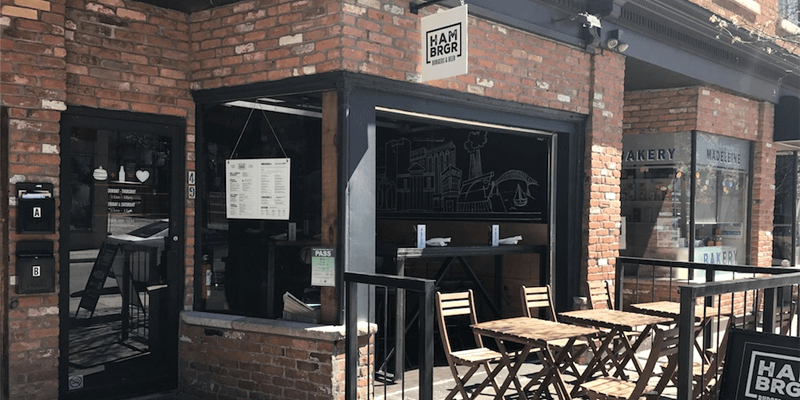 Hambrgr is run by a husband and wife team, and this restaurant is known for its "boss burgers".
The delicious menu offers more than a dozen combos and don't forget about the craft beer. This restaurant is sure not to disappoint even the pickiest of eaters.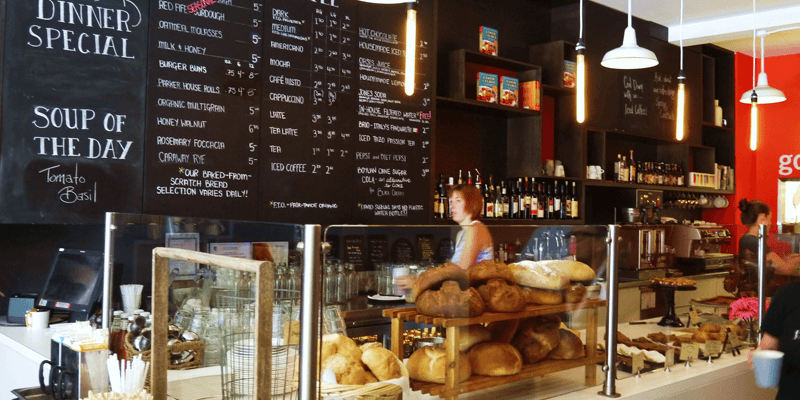 This restaurant has a double life. It is a pizza place by night and a delicious bakery by day. Patrons describe the Earth to Table: Bread Bar as a "warm hug". The pizza is handcrafted and has been featured on You Gotta Eat Here, which should tell you how amazing the food will taste.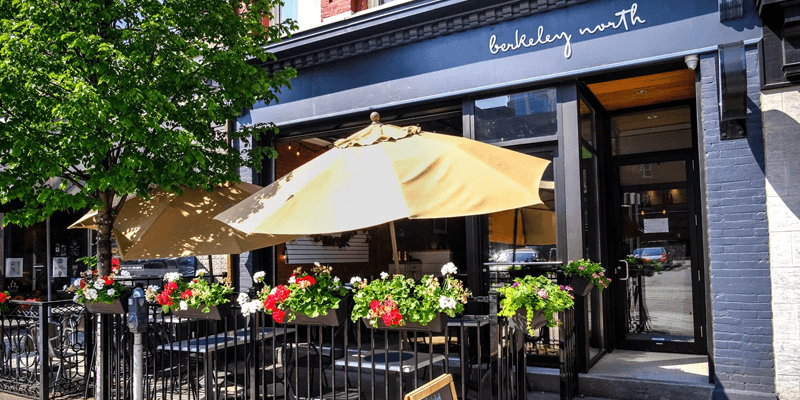 This bistro is located on "restaurant row", and serves West Coast-inspired cuisine. Fresh ingredients are what makes the food exceptional. One of the favourite things that the regulars enjoy at Berkeley North is the building their own "Berkeley Bowl". The cocktails that they serve are not too shabby either.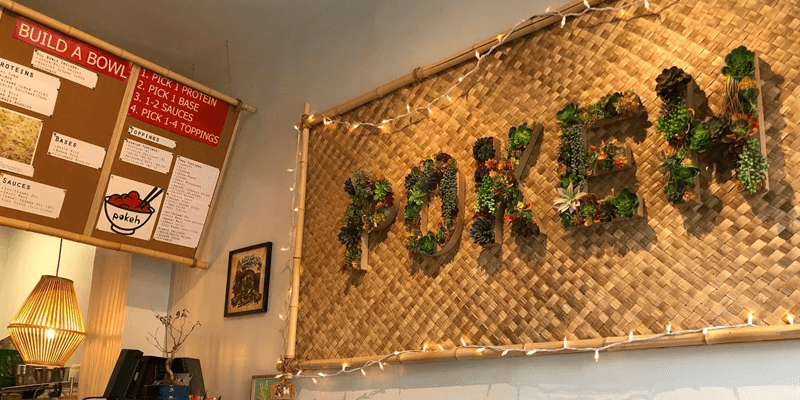 Make history with eating at the first poke eatery in Canada. The bowls are made up of fresh raw fish with onions, cucumbers, jalapenos, sesame seeds, nuts, spices and sauces. There are over 20 toppings to choose from and endless combinations.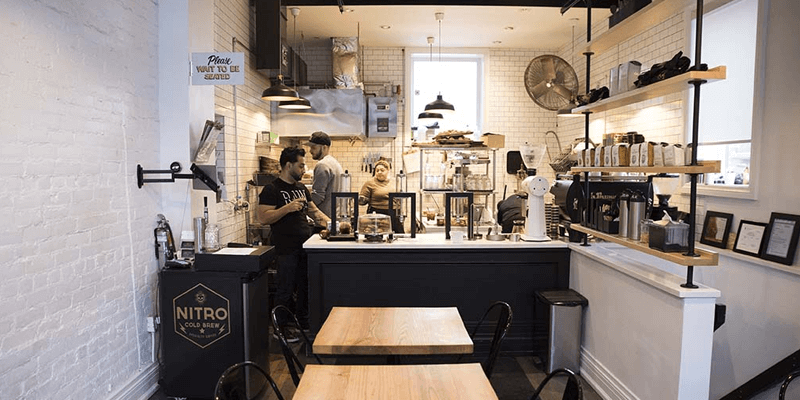 This chic cafe and brunch hotspot has been mentioned in the New York Times. This cafe has become increasingly popular and it is difficult to get a table. There is no better place to score your morning coffee and avocado toast than at Saint James Espresso Bar and Eatery.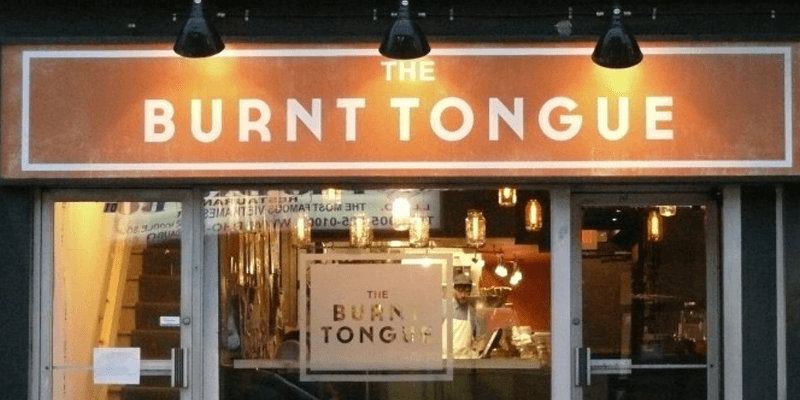 The Burnt Tongue is another restaurant that has been featured in You Gotta Eat Here. This amazing soup spot has cooked up some delectable soup combinations, such as, Buffalo Chicken Wing, Malaysian Cabbage, and Loaded Baked Potato. If you crave the oldie and goodies, you won't be disappointed. There is no bad choice at The Burnt Tongue.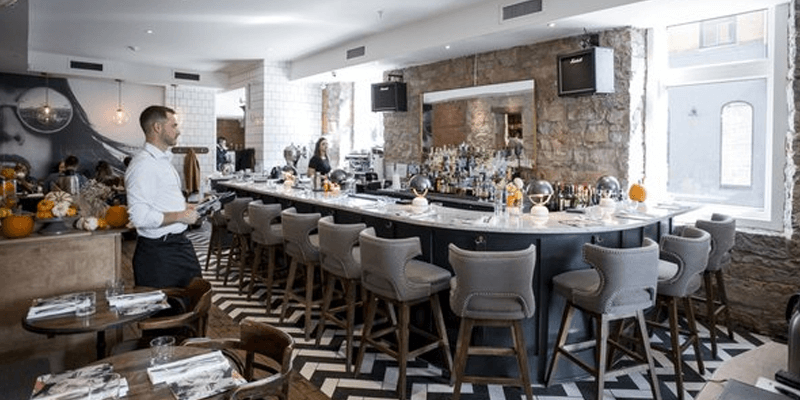 This modern French bistro is located in downtown Hamilton. If you are a fan of cheesecake, the White Chocolate and Raspberry Cheesecake is to die for. Whether you drop in for a delicious meal or a nightcap this restaurant will not disappoint, just don't forget to make reservations as The French is quite popular.