Oakville Ontario | Best Neighbourhoods to Call Home (2022 Edition)
Posted by Kurtis Forster on Wednesday, January 12, 2022 at 9:02 AM
By Kurtis Forster / January 12, 2022
Comment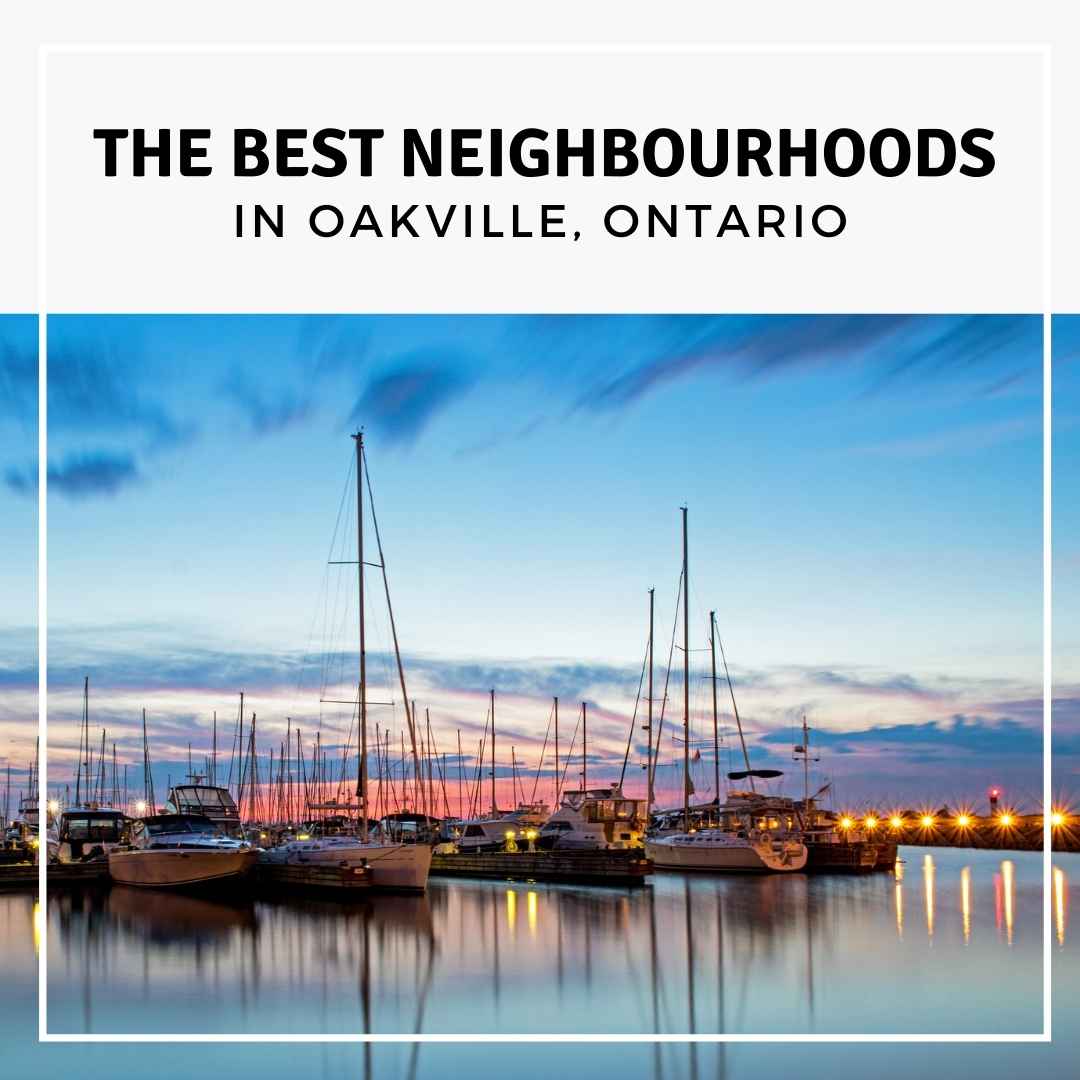 Buying a home is a huge investment, and it's not just about the house itself. Choosing the neighbourhood your new home is in is equally as important as how many bathrooms are in the house. There are many Oakville neighbourhoods to choose from, and each have a great selection of amenities to offer based on your preference.
Located in the Halton Region of Ontario, Oakville is right on the lake, and on the treaty lands and territory of the Mississauga's of the Credit First Nation. It's between Toronto and Niagara, so it's perfect for people who want access to larger cities with a small-town feel. Most neighbourhoods have easy highway access to get to Toronto in less than an hour.
All of Oakville has a robust arts and culture scene, as well as outdoor recreation spots. Each one of the neighbourhoods has at least a few parks and luscious greenery as a backdrop. Shopping and dining centers are also located in each of the neighbourhoods, so no matter what you choose you won't be going far for groceries or a cup of coffee. Many of the Oakville neighbourhoods have also been designed to be pedestrian and cyclist friendly.
There are a few neighbourhoods to choose from, and there's something for everyone. It all depends on what amenities you're looking for or recreational activities you want to be close to.
Oakville Neighbourhoods Summary
JUMP TO:

Bronte is an Oakville neighbourhood that resides right on the harbor, perfect for those who enjoy marine life. Boating, fishing, and other activities are available to residents during the warm months. This Oakville community comprises the Bronte neighbourhood and the new neighbourhoods that have developed to the West.
This area is perfect for people looking for luxury condos and townhomes. Most of the buildings are new, and there are also custom homes available. There is a waterfront trail system that starts out of Heritage Waterfront Park, which is a very popular place among residents. The trails lead to beaches, piers and give residents a fabulous view of the lake.
Bronte is a great Oakville neighbourhood for the boating or fishing enthusiast. The median household income in Bronte is $125,000. Residents of Bronte range from retirees to young professionals who enjoy luxury condo life. This neighbourhood is perfect for anyone who enjoys the lifestyle and nautical activities.
Things to see and do in Bronte
Shopping options in Bronte
Dining in Bronte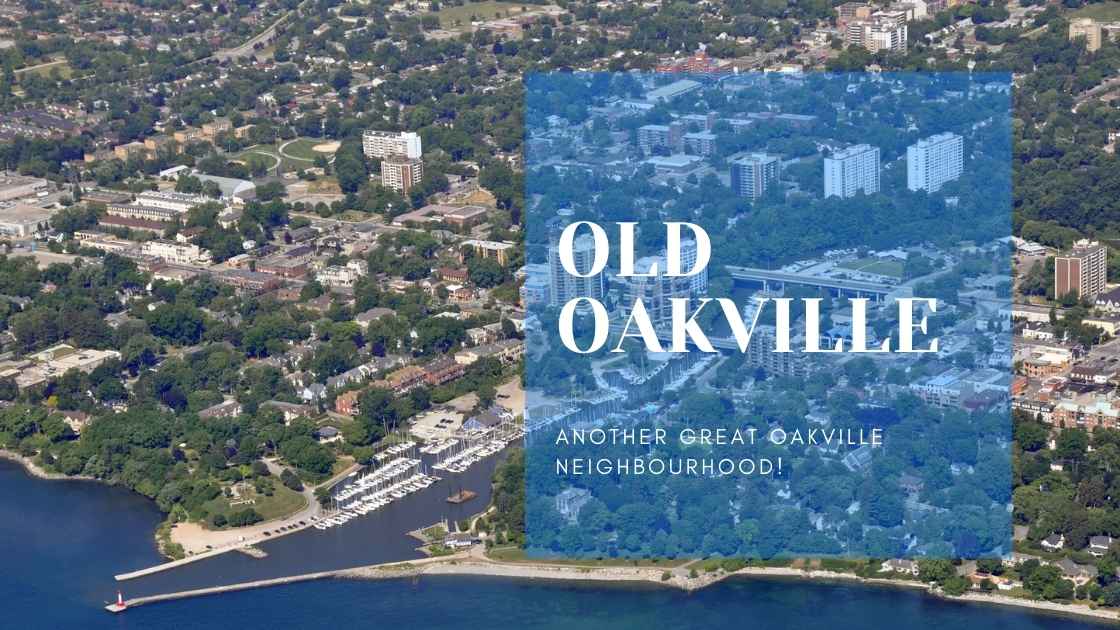 Also known as Downtown, Old Oakville is an urban style neighbourhood known for shopping, dining, and nightlife. This Oakville neighbourhood is located right on the water and is close to Toronto for commuters. Everything about this Oakville area is picturesque and historic.
Old Oakville is one of the most walkable neighborhoods in town, and homes range from historic buildings to modern luxury condos. The residential streets are gorgeous and there are plaques you can read that state when historic homes were built. Some of the homes in Old Oakville were built as far back as the 1800's.
If you're looking to get a little bit of history, the older homes reside on the south end of the lakeshore, while modern homes and luxury apartments can be found on the northern end. The range of homes makes this one of the most expensive neighborhoods, but the price is worth it for the location.
Since Old Oakville is also the downtown area, there's quite a lot to do. The Oakville Museum can be visited by the whole family. You can visit on your own, or there are guided tours. Also, downtown is the Oakville Centre for the Performing Arts where residents can catch a show. The Old Oakville area is a robust arts and culture center.
Many of the Oakville area private schools are in Old Oakville, such as St. Vincent Catholic Elementary.
This neighbourhood is a fantastic choice for those looking for a city feel without being in a metropolitan area like Toronto, but close enough to commute. The average selling point for a home in Old Oakville is $1.7 million, with a median income of $100,000.
Things to See and do in Old Oakville
Shopping in Old Oakville
Restaurants in Old Oakville
View Homes for Sale in Old Oakville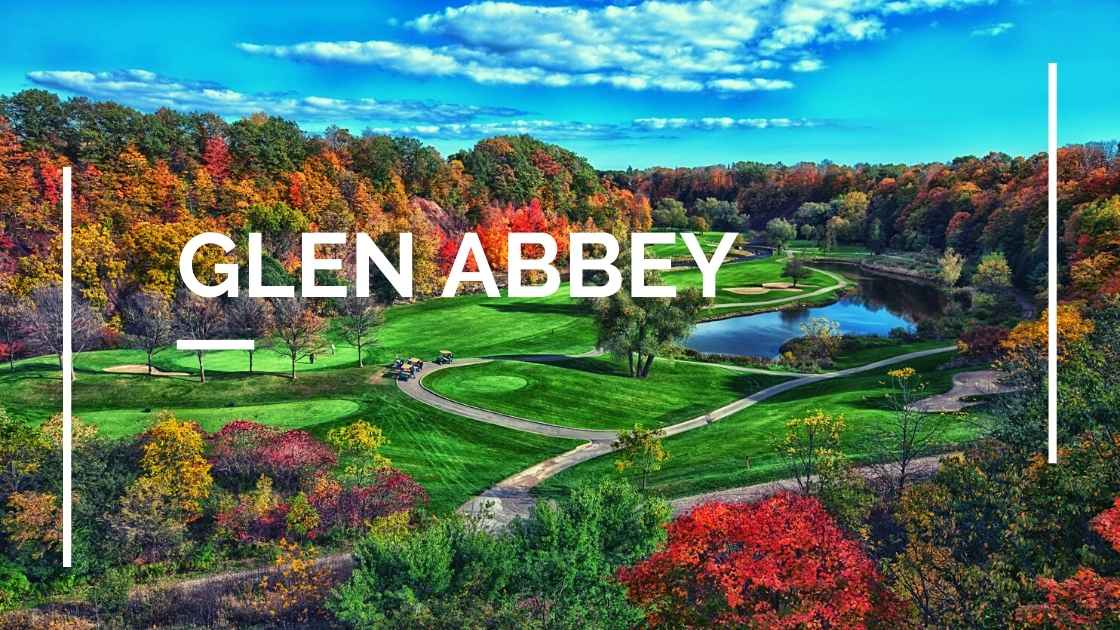 When people think of Glen Abbey, they immediately think of golf. If golfing is your thing, this Oakville neighborhood has a lot to offer. If you're not familiar, Glen Abbey is one of the most famous golf courses in Canada. Also located in Glen Abbey is the Canadian Golf Hall of Fame and Golf Canada.
One thing to keep in mind about this neighbourhood is that many of the homes will give you a front row seat to the golf course. Your front or backdoor will probably face it, and the street names are golf themed. The winding streets end in cul-de-sac and have a traditional suburban design.
If you're looking for a large, new home Glen Abbey has many of them. Most of the homes in this Oakville Neighbourhood were built in the 80s and 90s, and the homes located around the golf course will be the largest.
Not only is this neighbourhood rich in things to do for the golf enthusiast, there's also an arts scene. One of the most popular art programs is a Bollywood dance program for all ages. If you are into pastries, residents swear by the Monastery Bakery.
Glen Abbey gives residents the safety of a traditional suburb with proximity to a large city. When you drive around, most of the homes you see will be two story homes with garages on cul-de-sac, and you will see a mix of young people and families living here.
The median household income in Glen Abbey is $113,422. This Oakville neighborhood is great for anyone who desires suburban living with vicinity to urban life.
Things to do in Glen Abbey
Shopping Options in Glen Abbey
Restaurants in Glen Abbey
View Homes for Sale in Glen Abbey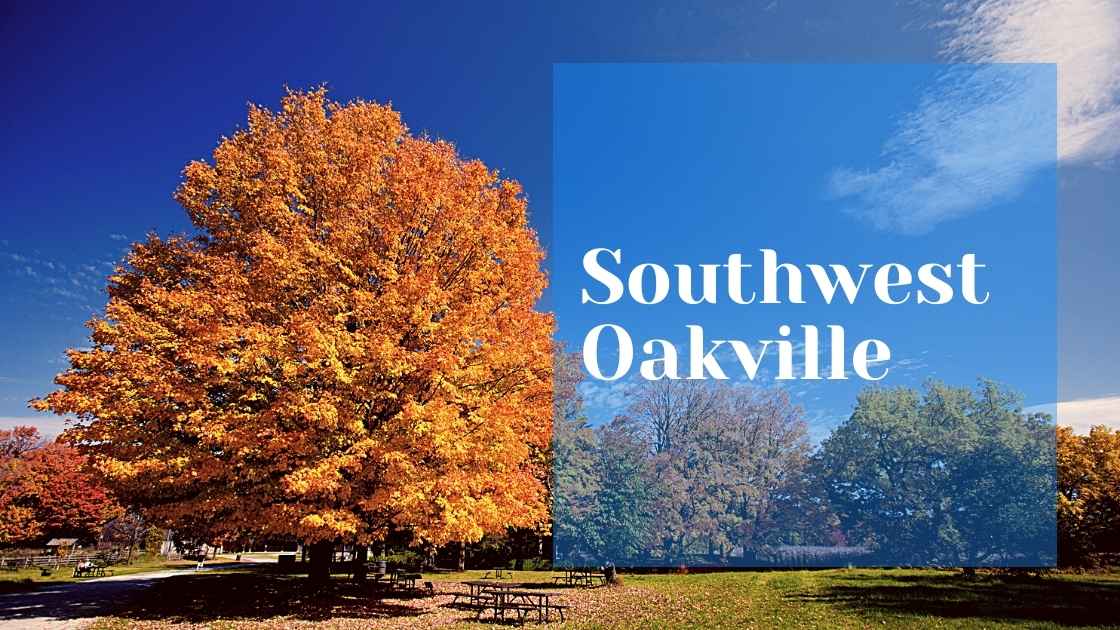 Located between Bronte and Central Oakville, Southwest Oakville is one of the most popular Oakville neighbourhoods. This area is ideal for families with teenagers or empty nesters. The houses are on larger lots and have plenty of room. Southwest Oakville has it all from some of the best schools, outdoor recreation, shopping, and dining. You'll never run out of things to do in this Oakville neighbourhood.
Residents can walk to Coronation Park which is located right on the lakefront. During the summer, Coronation Park holds events like The Oakville Waterfront Festival which has activities for the whole family. You can take the family for a picnic or hike and enjoy the beautiful views.
Currently, the older homes in Southwest Oakville are being remodeled or torn down to build new custom homes that cater to families with a larger budget. The median income in Southwest Oakville is $200,000.
Things to do in Southwest Oakville
Schools in Southwest Oakville area

If you're looking at Oakville areas and are craving an urban feel but also want access to outdoor recreation, River Oaks is the place to be. This neighborhood is pedestrian and cyclist friendly with plenty of bike paths and sidewalks along the streets. Most of the area is walkable and is designed to be family friendly.
A popular place in this Oakville neighbourhood is the River Oaks Community Centre. This centre has something for everyone, including an ice rink, squash courts, gym, cycle studio and a running track. There are programs available for both adults and children and summer camps.
To accompany the urban feel, when you visit River Oaks the houses typically have balconies or front porches that overlook the street. Garages are usually in the back as opposed to the other Oakville neighbourhoods that have suburban designs.
This neighbourhood is perfect for the person looking for a city feel without living in Toronto. With so many amenities, this Oakville area is perfect for families, young professionals, or anybody interested in living here. Average household income in River Oaks is $150,000.
Places to see & go to in River Oaks
Schools in River Oaks
View Homes for Sale in River Oaks 

Ford Drive is an Oakville neighbourhood located on the Southeast side. This Oakville neighbourhood is known for upscale homes, close to world-class dining and downtown shops. The commute to Toronto is about 30-40 minutes depending on traffic.
There are excellent schools in this Oakville area including E.J James ES, Maple Grove ES and Oakville Trafalgar Secondary. Homes in the Ford Drive neighbourhood were built anywhere between the 1960's and 1980's. You'll typically find two story homes and prices range from very high to moderate.
You won't have to travel far for amenities in this Oakville community. The Maple Grove Shopping Centre has everything one would need from groceries to restaurants. Nearby is the Maple Grove Arena where residents can ice skate and join hockey teams. Ford Drive also has plenty of outdoor recreation space including multiple parks and is close to the lake.
Things to do & see in Ford Drive Neighbourhood
View Homes for Sale in Ford Drive 

Wedgewood Creek is a perfect neighbourhood for new families with a smaller budget. The homes in this Oakville neighbourhood are more affordable than the upscale areas, but it still has much to offer!
Most of the homes in Wedgewood Creek were built in the 1980's, and have been renovated to have modern looks. This Oakville area is focused on family-friendliness, and the homes showcase that.
As far as amenities go, Wedgewood Creek has plenty of outdoor recreation such as parks and trails. The Iroquois Ridge Community Centre is a popular spot for socializing. Outdoor tennis courts are also available for those interested. This Oakville community also has some of the best private schools, including Glenburnie and Fern Hill.
For shopping, the Upper Oakville Shopping Centre has all of grocery and retail needs covered. This Oakville neighbourhood also gives residents access to the major highways such as Oakville Transit and GO, making commuting easy.
Most of the residents of Wedgewood Creek are 30-45 years old, and the median household income is $190,000.
Shopping in Wedgewood Creek Neighbourhood
Parks in Wedgewood Creek area
View Homes for Sale in Wedgewood Creek

College Park is a versatile Oakville neighbourhood with moderately priced homes and condos. Here you will find a mix of young families, senior citizens and students due to the more affordable options than other Oakville neighbourhoods. Sheridan College is located in College Park, which is why there are many affordable student housing options.
As with most Oakville areas, College Park is not short on supply in the greenery and parks category. It is also close to the Glen Abbey Golf Club and the Oakville Golf Club. There's lots to do as far as outdoor recreation, and is family-friendly for families with young children.
There is an abundance of options for schooling and daycare, and the major highways, so, if you work in Toronto, this neighborhood is a good option for the daily commuter.
The median household income for College Park residents is $90,000, and is on the lower income spectrum of most Oakville neighbourhoods. So, it's a great option for those on a budget who would still like to be in close proximity to amenities.
Things to do & see in College Park Neighbourhood
Schools located in College Park
View Homes for Sale in College Park

West Oak Trails is nestled into hills and is a perfect Oakville area if you're looking for lots of outdoor space and greenery. This neighbourhood is very walkable with trails that connect throughout the woods. Along with bike lanes on the streets, West Oak Trails is great for cyclists and pedestrians.
This Oakville community also has lots of outdoor recreation facilities such as baseball diamonds, tennis courts and pools. West Oak Trails also has the Oakville Soccer Club for people wanting to join a team and play.
Fox Creek Mall is in this Oakville neighbourhood, and has all the shops you'd need for groceries, retail and whatever else you can think of. There are also plenty of delicious dining options in the mall, as well.
Since the opening of the New Oakville Hospital, West Oak Trails has been rising in popularity. There is also a great selection of newly built schools and a library. This neighbourhood is next to Glen Abbey, so residents get the luxury lifestyle without being right on the golf course.
The average sale price for a 2-story home with 3-4 bedrooms is $1.2 million. West Oak Trails has a very suburban feel, and the winding streets end in a cul-de-sac. Most households in West Oak Trails earn $150,000 or more.
Things to do & see in West Oak Trails Neighbourhood
School in West Oak Trails
View Homes for Sale in West Oak Trails