The Best Elementary Schools in Stratford Ontario
Posted by Kurtis Forster on Thursday, February 13, 2020 at 2:42 PM
By Kurtis Forster / February 13, 2020
Comment

Stratford is a quaint and charming area, and can be so much more than just a peaceful place to retire. If you're moving and have kids or are looking to start a family, don't rule out Stratford as a valid contender for your new home. Though its population is only 31,000, the town has eleven public and Catholic elementary schools to choose from. Parents should know what the top schools in an area can offer before making a move.
The Fraser Institute can aid your decision since it ranks each school's academic data on a 1-10 scale, which gives us an average over five years. Let's take a look at these scores and some of the cornerstones of each school's mission. With this in mind, here are the top-ranked elementary schools within Stratford's Catholic and public systems.
Located at 363 St. Vincent street, this school has been integrated into the community of southwest Stratford since 1965. The F.I. ranking for St. Joseph's has been in an impressive 7-8 range since 2016. It is a part of the Huron Perth Catholic school board and is the highest ranked school in town in terms of academics.
More Information
For the past sixty years, St. Joseph's has strived to incorporate faith and learning. Parents should be aware that the school intertwines Catholic beliefs with academics. There is also a particularly heavy focus on mathematics, which teachers incorporate in and out of the classroom. Intriguingly, students learn hands-on ways to preserve and care for the environment as part of the curriculum.
The school is located in a residential area with surrounding family homes. It's also close to the Stratford General Hospital, and kids can play at Redford Park just across the street. This is a solid choice for young families wanting to live in a small community without limiting their children's education.
View All Homes For Sale Near St. Joseph Catholic Elementary School > > >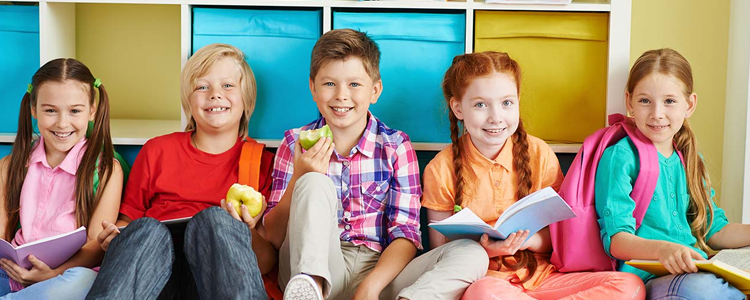 Named for Stratford's world famous Shakespeare festival, this public school at 35 Mowat St. focuses on creativity and developing personal character. Its F.I. score has been steadily growing over the past few years, and now sits at 6.0. Since 1978, the school has provided education to the suburban community south of downtown Stratford.
More Information
The Student Council at Shakespeare Public School has a more active role than most. Students can give opinions on board decisions and have some experience with direct influence and leadership. There are also sports teams, choirs, and a band to encourage maximum participation. These features combined with a high F.I. score makes the school one of the top contenders in the Avon Maitland District School Board. Parents should keep in mind that grade six is the highest grade at this school.
The building rests in the heart of a residential area, surrounded by many beautiful older houses. It is close to Inverness Park, as well as Shakespeare Park and its tennis court and skate park. Conveniently, downtown is only several blocks north, but the winding neighbourhood offers relative seclusion from the Stratford's shopping and tourist area.
View All Homes For Sale Near Shakespeare Public School > > >
The Avon Maitland District School Board's highest quality school according to the Fraser Institute is North Easthope, which has scored a range of 6.3-7.4 in recent years. Named for the township where it is located, the school sits on the outskirts of Stratford off Road 108. Extracurricular activities play an important role in student life, as does spending time outside on the vast school grounds.
More Information
North Easthope public school prides itself on its academic progress and EQAO results. Additionally, there are many sports teams, music clubs, and student council opportunities in which kids can take on leadership roles. The surrounding grass fields give students a tranquil atmosphere away from city life.
The school is north of Stratford past the Stratford Municipal Airport. It can be a smart option for families living on or near the spacious farmland. This area is entirely rural with scattered farm houses, but is still only a 10-15 minute commute to downtown.
View All Homes For Sale Near North Easthope Public School > > >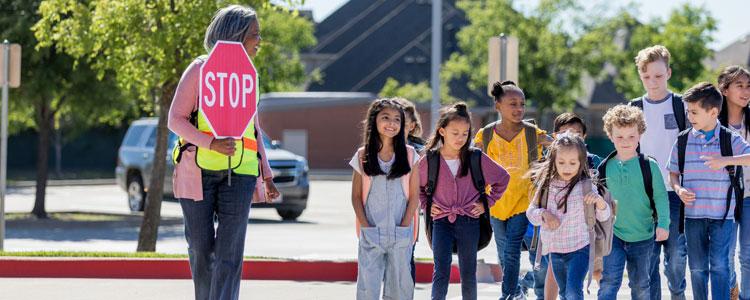 This school is situated at 8 Grange St., making it very close to the downtown area. As part of the Huron Perth Catholic School board, religion plays an important role in classes. The French immersion program also takes centre stage. The school has a solid F.I. ranking of 6.3, and prides itself on both academics and personal values.
More Information
For parents who want to give their children a headstart in terms of language learning, this school is something to consider. Jeanne Suavé's French immersion program incorporates spoken and written French into all classes. The focus on Catholicism is also aided by the Catholic Parish Community of St. Joseph's, who collaborate with the teachers.
The location is perfect for families who need to live close to downtown or major establishments in Stratford. The famous Avon theatre is a mere block away, as is the pleasant European-style shopping district. However, the charismatic family homes surrounding the school would still provide a residential and family-centered feel.
View All Homes For Sale Near Jeanne Suavé Catholic School > > >
For parents of children with special needs, Anne Hathaway Public School at 77 Bruce St. is an option worth looking into. The F.I. rating is 5.9 and the percentage of students with special needs is 22%. It is a dual school with both French immersion and English course options.
More Information
Anne Hathaway Public School has special programming available and a Care and Treatment program to accommodate children with various kinds of disabilities. It's also a reputable French immersion option, but an English stream is available as well.
The school is located south of downtown Stratford near the Children's Aid Society and Stratford Municipal Golf Course. The suburban neighbourhood features square blocks of homes, while the school borders Anne Hathaway Park and Ball Diamonds. This is a great spot for families who want to be more secluded from the downtown area and give their child important educational options.
View All Homes For Sale Near Anne Hathaway Public School > > >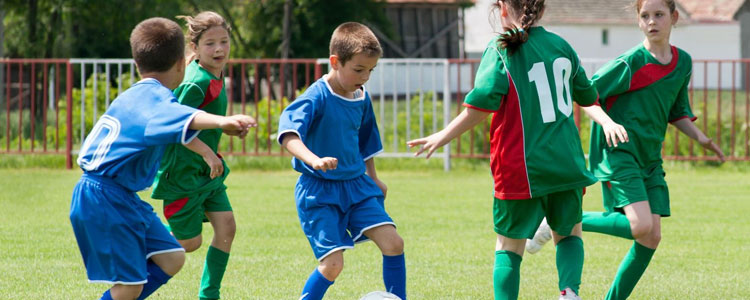 This elementary school is located at 31 Huntington Ave. on the west side of Stratford and belongs to the Avon Maitland DSB. Its 5.7 F.I. score places it among the top six schools in Stratford, but there is also an added emphasis on outdoor learning and play. Mathematics is another area that Avon has targeted for growth and improvement.
More Information
Avon has made it its mission to foster empathy and emotional intelligence in each student. The beautiful natural gardens also allows for students to appreciate the outdoors. In fact, the playground is currently being converted into a "naturalized playscape" that is sure to be unlike any other elementary school's recess setting.
View All Homes For Sale Near Avon Public School > > >
This beautiful residential area is west of downtown Stratford and has forestry spanning the region just behind the school. It is close to the Stratford General Hospital and only a five minute drive to the midst of the city. Many of these unique older homes have front porches and plenty of grass space for family fun.
While you enjoy this exquisite town and its attractions, the reputations of Stratford's top elementary schools should assure you of a quality educational experience for you child. If you are interested in living in this close community, contact us for a detailed approach to satisfying your family's needs.