The Best Elementary Schools in Hamilton Ontario
Posted by Kurtis Forster on Thursday, February 13, 2020 at 3:21 PM
By Kurtis Forster / February 13, 2020
Comment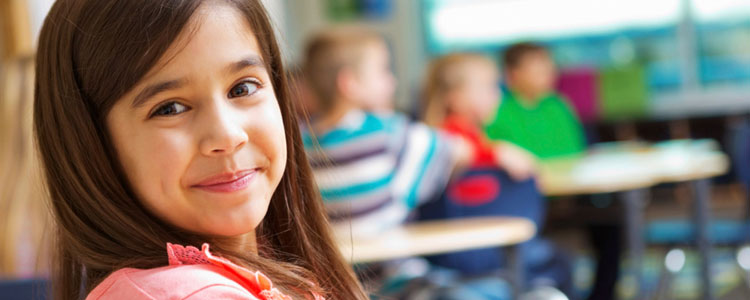 Moving to a new city can be a difficult decision, especially for soon-to-be parents or expanding families. It's only natural to prioritize the best possible education and childhood experiences for your kids. Let's alleviate some of the stress by helping you envision what life could be like in Hamilton, Ontario. The city is home to many elementary schools in very high academic standing, and stunning neighbourhoods with a variety of family homes.
The Fraser Institute is a non-profit organization that will help guide your decision. It has taken school grading data over a five-year period and generated a ranking for reach school on a scale from 1-10. The following schools are all above the average of 6.0, and promise to provide your children with positive social experiences and exceptional academic preparation for their futures.
This elementary school in the Hamilton-Wentworth area scores a whopping 8.9 on the F.I. scale, having risen all the way from a 7.6 in 2014. Located at 25 Alderson Drive, Corpus Christi sits in the Kennedy East neighbourhood.
More Information
The school has been open since 1965, but due to a growing surrounding neighbourhood it was renovated in the late 90s. Faith-based learning is a key element of Corpus Christi, which follows the liturgical calendar and incorporates Catholic values. There are also many interesting courses not typically found in elementary schools, like computer coding and caring for the natural environment. Academics certainly seem to be a priority, as its F.I. score of 8.9 is the highest in both the public and Catholic school boards of Hamilton.
The neighbourhood of Kennedy East is a comfortable residential area with gorgeous family homes of varying sizes. Many houses here have large backyards with pools, and Kennedy Park is just around the corner. It is also just a 10-15 minute drive north to the downtown area, but offers a quiet lifestyle away from the urban scene.
View All Homes For Sale Near Corpus Christi Catholic School > > >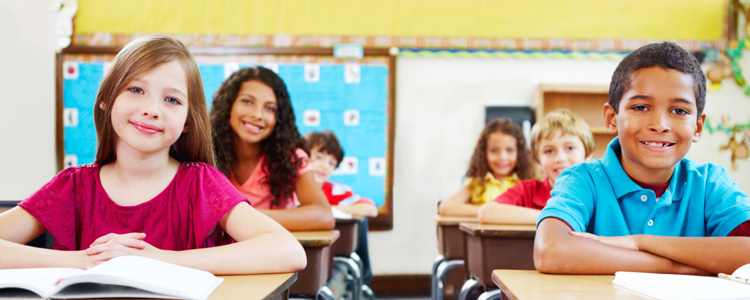 Norwood has fallen into the 6.9-7.7 range over the past few years, making it a real contender in the public system. Located at 165 Terrace Drive in the southern neighbourhood of Balfour, the school is committed to linguistic excellence with a top FSL program.
More Information
The French Immersion program at Norwood is geared toward language fluency. From as early as grade one, teachers instruct classes in French 68-85% of the time. There is also an acknowledgement of French culture in different parts of the world, and spoken French practice to develop confidence. The school doesn't sacrifice overall academic proficiency though, with an F.I. score well above the national average.
With a less than ten minute commute to downtown Hamilton, the surrounding neighbourhood can be a great place to start a family. There are blocks of single family homes and a few cul-de-sacs spread throughout. The school itself backs onto Norwood Park, a vast and lush area for school and family activities.
View All Homes For Sale Near Norwood Park Elementary School > > >
At 128 Edgemont Street South lies another Catholic school with exceedingly high academic rankings. An 8.4 F.I. score indicates that test scores that have skyrocketed across the board in the past five years, coming up from a 6-7 range. The once rural area has transformed over the past century into a lovely, family-oriented neighbourhood.
More Information
The Catholic faith is at the forefront of learning at St. John the Baptist, with the beautiful Roman Catholic Church of the same name sitting right on the property. As part of the Hamilton-Wentworth Catholic District School Board, it shares the same values and dedication as the other top Catholic schools available.
The school is located on the historic East side of town in the Delta neighbourhood, just south of the industrial sectors. There are many smaller, older homes in this space with exquisite front porches and 20th century charm. The main road of King Street East passes right through the residential area, making it an easy commute to anywhere in the city.
View All Homes For Sale Near St John the Baptist School > > >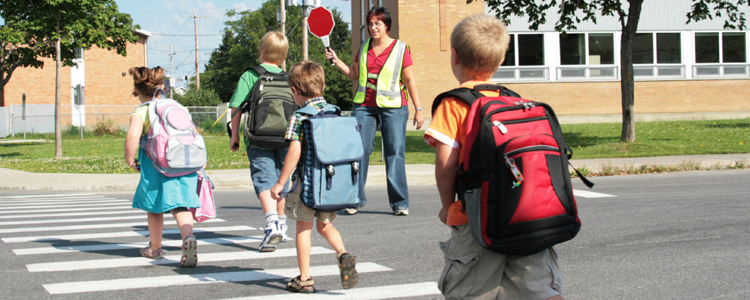 Located at 22 Queensbury Drive, St. Kateri serves the neighbourhood of Quinndale on the Eastern side of Hamilton. It too has a whopping F.I. score of 8.4, and even hit a 9.2 in 2016. The Catholic faith plays a large role in both academic lessons and personal growth.
More Information
The achievements in learning at St. Kateri coincide with the goal of nurturing individuality and emotional well-being. There is a well-rounded approach to education that strives to give children the best possible experience. Parents are welcome to be involved in the school's planning and events.
The residential area of the school has family homes and townhouses to fit a range of budgets. The neighbourhood is mostly comprised of cul-de-sacs, with Mt Lions Park in the center as well as a soccer field. Being part of this family-centered community could be a great fit for you and your children.
View All Homes For Sale Near St. Kateri Tekawitha Catholic School > > >
R.A. Riddell Elementary School
This public school scores a 6.9 on the F.I. academic scale, and has a specialized program for athletes. Located at 200 Cranbrook Drive, it is part of the attractive suburban neighbourhood of Gilkson in southwest Hamilton.
More Information
Riddell is a solid choice for academic and extracurricular success. If your child is very involved in a particular sport, this school offers options to accommodate complex schedules. With a high F.I. score, there is nothing to be concerned about when it comes to overall student learning. Parents are also highly encouraged to participate in Student Council meetings and decision-making processes.
Children have tons of space for play in Gilkson Park, which sits directly behind the school. The neighbourhood as a whole has a safe, suburban feel with winding roads and cul-de-sacs. It's not too secluded, though, as it is close to major roads like the Lincoln M. Alexander Parkway and Garth Street.
View All Homes For Sale Near R.A. Riddell Elementary School > > >
St. Teresa of Avila Catholic Elementary
This Catholic school boasts an impressive F.I. score of 7.6, having never fallen below a 6.8 in recent years. The building can be found at 171 San Remo Drive within the suburban neighbourhood of Mountview.
More Information
St. Teresa will prepare your children well for ongoing academic success. The grades in math, reading, and writing have always been above average since F.I. scoring began in 2014. The school adopts the same core principles as the other Catholic schools in the board, so there is sure to be a focus on behaviour and integrity as well.
The west end of the city where the school resides boasts a stunning natural landscape. The up-to-date suburban neighbourhood is encased by forestry, two waterfalls (Scenic Waterfall and Mountsview Waterfall), and a conservation area. St. Teresa is within walking distance from Olympic Park, Langs Park, Mountview Park, and Scenic Woods Park, perfect for adventurous and active families.
View All Homes For Sale Near St. Teresa of Avila Catholic Elementary > > >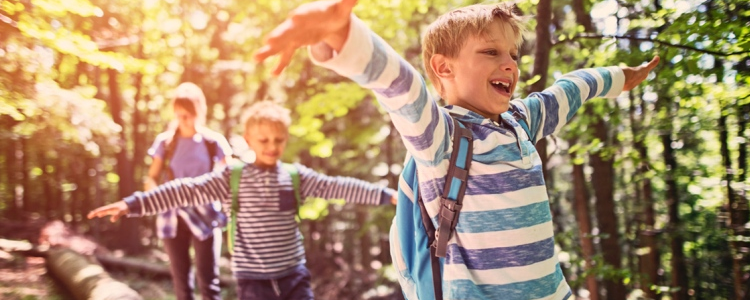 Mount View Elementary School
This is a great public school option for those wanting to live in the Mountsview area without entering the Catholic system. At 59 Karen Crescent, it is kitty-corner to St. Teresa, but offers a different experience. Its 6.6. F.I. score puts it among the best elementary schools in all of Hamilton.
More Information
Apart from a strong academic standing, Mount View prides itself on encouraging positivity and helping others. There are many clubs and intramural sports for students to join, as well as a healthy "Balanced Day" schedule with two 40-minute nutrition breaks.
The school is right on the grounds of Mountview Park, which is sure to create wonderful childhood memories. Many of the beautiful modern family homes in the area also have backyard pools. And of course, the Mountsview area provides vast natural scenery that never goes out of style.
View All Homes For Sale Near Mount View Elementary School > > >
With these outstanding educational options for your school-age children, you can rest assured that a move to Hamilton, Ontario can be a worthwhile choice. Whatever the best path may be for your little ones, you are sure to find it here. Contact us for additional help in discovering the most desirable neighbourhood and home for you and your family.